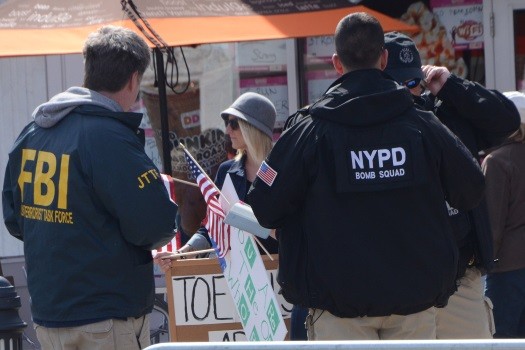 Illustration photo
The NYPD has pledged its full cooperation to the FBI in an unfolding corruption probe that reportedly involves numerous members of the police force, who are accused of accepting bribes from several prominent Orthodox-Jewish businessmen.
From VIN News:
As previously reported on VIN News, Detective Michael Milici, who has long been in charge of community affairs in the 66th Precinct which includes Borough Park and portions of Midwood, was stripped of his badge and gun and was placed on modified duty after refusing to answer questions posed to him by a grand jury on Monday.
Police Commissioner Bill Bratton shared little information on the matter when questioned by reporters at Brooklyn Borough Hall, as reported by The Daily News, saying that an agreement with the FBI kept him from commenting on the investigation.
"The nature of the business…always results unfortunately in investigations," said Bratton.  "We'll just have to see where the investigation goes, and it's something as you would expect we will participate in and cooperate fully with."
Sources said that the officers in question had performed favors including Police escorts to private events for several prominent Orthodox Jewish businessmen in exchange for gifts.
"It comes down to one word, 'Greed,'" said one source.