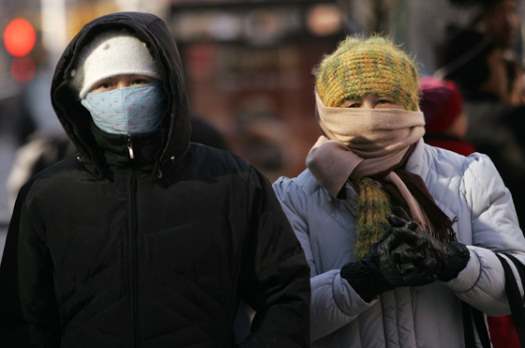 The city's Office of Emergency Management issued an advisory ahead of incoming low temperatures that could include sub-zero wind chills. Forecasts show a very cold weekend approaching New York, with temperatures below freezing.
Meteorologist Bill Evans said Thursday's cold temperatures are nothing compared to what's coming over the weekend. Wind chills of 10 to 25 degrees below zero are possible late Saturday and Sunday.
Officials say people should stay indoors as much as possible, avoid alcohol, keep clothing dry or change out of wet clothes, and cover extremities like fingers and ears while outdoors.