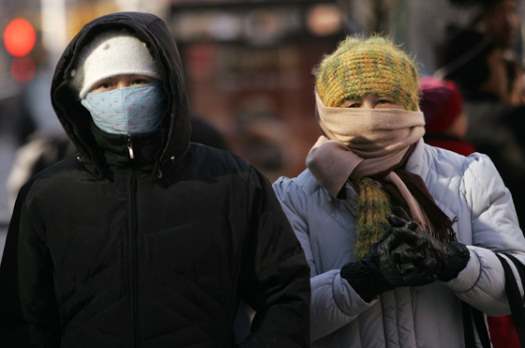 After an unusually mild stretch of winter weather, the coldest air of the season is moving into the Tri-State area.
From ABC News:
An arctic high pressure system is bringing a blast of cold air to the Midwest, New England, the Mid-Atlantic and parts of the Southeast on Monday.
Meteorologist Bill Evans says temperatures that are starting in the 30′s Monday morning will plunge throughout the day and drop to about 14 overnight, with wind chills making it feel like the single digits in some areas.
Tuesday's high will only reach 30 before temperatures begin to moderate on Wednesday and climb back into the 40′s.