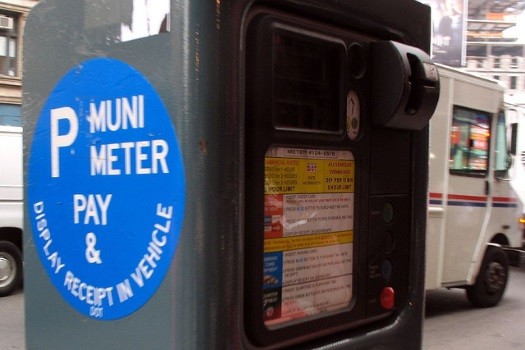 New legislation that allows drivers to pre-pay New York City's muni-meters one hour before the meter regulations go into effect, introduced by Councilman David G. Greenfield, is now active in much of New York City and will be fully rolled out by next week – Wednesday, July 1st.
It's a typical Monday morning and you just pulled up to the Doctor's office for your 8:30 a.m. appointment. The problem? It's 8:15 a.m.and you know that you will get a ticket when the meter regulations turn on at 8:30 a.m.. Councilman Greenfield's law forced the City to reprogram all of its muni-meters so you can purchase the muni-meter ticket at 8:15 a.m.but it will say 8:30 a.m. as the start time – in essence allowing you to pre-pay muni-meters in New York City.
Greenfield's law, local law 49 of 2013, passed the City Council on June 13, 2013. Because of the complexities involved, Greenfield's law gave the City two years from July 1, 2013 to change the muni-meter machines to accept pre-payment. The city has already re-programmed many muni-meters including ones in Greenfield's Boro Park neighborhood. All of the city's muni-meters will be reprogrammed by this July 1st.
"I am thrilled that muni-meters citywide will finally allow you to prepay one hour before the meter rules go into effect. This is a common sense law: it saves drivers both time and money. Now, drivers can feed the meters before they go into work or appointments and avoid a parking ticket for no reason. I am proud to be leading the fight to reduce unnecessary parking tickets for drivers in New York City," said Greenfield.
The law also makes two other improvements to muni-meters. First it forces meters to shut off and not accept payment when the driver is not required to pay for parking, like in the evening; and second, it does not accept payments when a muni-meter runs out of paper needed to print muni-meter tickets. "These two additional improvements will guarantee New Yorkers don't get ripped off when using muni-meters," Greenfield explained. "After all, if you lose a dollar worth of quarters in the meter because it ran out of paper, it's almost impossible to get the city to give you your money back."
In the past, Greenfield co-sponsored the law that allows drivers a five-minute grace period before they can be ticketed for muni-meter violations to allow them time to get to and from the muni-meter. Additionally, Greenfield wrote the law ending the difficult-to-remove neon window stickers for alternate-side parking violations.