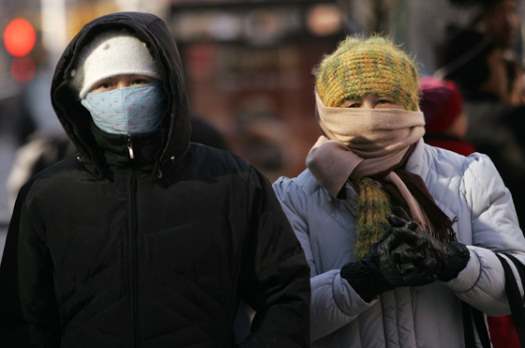 Frigid temperatures and bone-chilling wind chills gripped the New York area on Friday, and meteorologists say it's only going to worsen over the weekend, with some snow on Saturday and the coldest temperatures in 20 years before the weekend is over.
Today's temperature is expected to be around 18 degrees but the wind chill will make it feel like it's at or below 0 through the afternoon.
Snow is expected to begin falling on Shabbos afternoon, with two to four inches possible by Sunday morning.