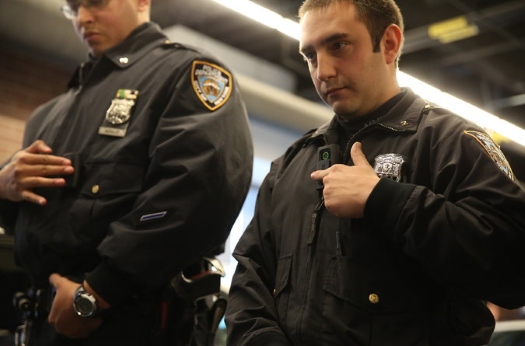 New York City police launched a pilot program to equip officers with body cameras on Wednesday, hours before media reports that a grand jury decided against bringing charges against a white policeman in the choke hold death of a black Staten Island man.
The video camera program was ordered by a federal court judge who ruled last year that police had unfairly stopped and frisked black and Latino New Yorkers. It aims to make officers more careful and accountable about using force, Mayor Bill de Blasio told reporters, while reducing complaints and lawsuits.
"Body cameras are one of the ways to create a real sense of transparency and accountability," de Blasio said. "They are going to give us a lot more information to work with."
The cameras are also intended to rebuild officer relations with the public, de Blasio said.
Click here to continue reading this Reuters story at VIN News.