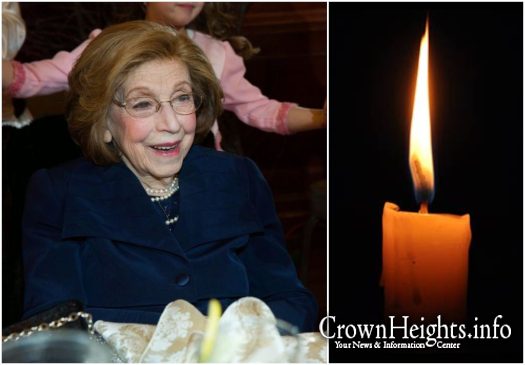 With great sadness we report the passing of Mrs. Pola (nee Zakon) Slavin OBM, the matriarch of a large Lubavitch family. She passed away on Thursday, the 17th of Tishrei, 5782.
Born in the Soviet Union in the 1920's, losing her husband, R' Yosef Chaim Slavin early and tragically in 1972, she lived a life of quiet determination and was matriarch of a large and loving family.
She is survived by her children: Mrs. Bronya Shaffer (Crown Heights), R' Michoel Slavin (Crown Heights), Mrs. Esther Frimerman (Crown Heights), Mrs. Feige Hazdan (Johannesburg, South Africa), Mrs. Ady Singer (Crown Heights), Mrs. Chani Gniwisch (Montreal, Canada), and grandchildren, great grandchildren, and great great grandchildren.
The levaya will take place this afternoon, 2:00pm at Shomrai Haddas and passing by 770 at approximately 3:00pm. From there the Levaya will be to the bais hachayim at approximately 3:45pm.
Shiva information to be announced.
Boruch Dayan Hoemes