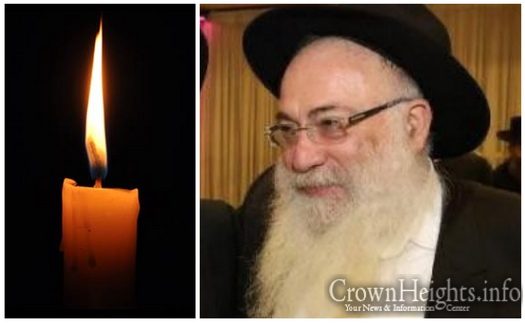 With great sadness we report the tragic passing of Rabbi Chaim Gurevitch OBM, a Crown Heights resident who was struck by a vehicle in Deal, NJ Sunday evening. He passed away on Tuesday, the 3rd of Nissan, 5781.
He was 62 years old.
Rabbi Gurevitch was a well known figure in Crown Heights for his work in the Rebbe's mivtzoim. He also worked in the Collel Chabad organization.
After the tragic incident in Deal, NJ, Rabbi Gurevitch was rushed to the hospital where the family added the name Alter.
Levaya information to be announced.
Shiva information to be announced.
The family has requested that the niftar's mother NOT be informed of her son's passing.
Boruch Dayan Hoemes