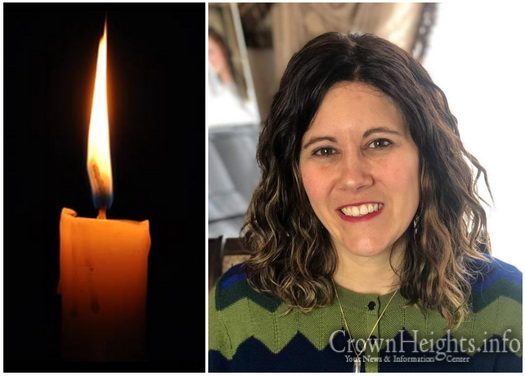 BDE: Tamar Rosenthal, 39, OBM
With great sadness we report the untimely passing of Tamar Rosenthal OBM, beloved mother and co-president of Nshei Ubnos Chabad in Melbourne, Australia. She passed away on Erev Shabbos, 28 Adar, 5781.
She was 39 years old.
Tamar was one of the co-presidents of Nshei Ubnos Chabad in Melbourne and was dedicated to the Rebbe's mivtzoim and to efforts to bring the final Geulah. People around the world have been davening for her in the last few months, and her positivity and encouragement have caused thousands of neshek to be given out and hundreds of Tefillin put on in her merit. May she be a meilitz yosher for Klal Yisroel,
She is survived by her children; Yehuda Ber, Yudis and Tzvi Dovid.
Tamar is also survived by her mother, Faye Pearl and her father, Gerry Grokop, both in Melbourne and her brother, Lenny Grokop, in San Francisco.
The family has set up an email for family and friends to share their memories and legacy of Tamar.
Please share your condolences and memories on: legacyoftamar@gmail.com
Baruch Dayan Hoemes