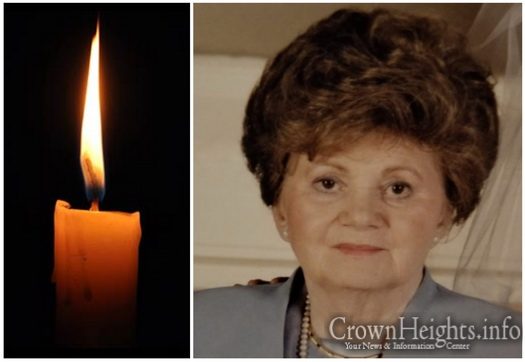 With great sadness we report the passing of Mrs. Vika Thaler OBM, a survivor of the Holocaust and matriarch of a prestigious Chabad family. She passed away on the 10th of Adar, 5781.
She was 93 years old.
Vika bas Shloma Gedalya Thaler was a fighter who survived the horrors of Auschwitz including beatings by Dr. Mengela himself and was miraculously saved from the gas chambers three times after being sent "left" at the selection.
She was Zocha that all her grandchildren are chasidim of the Rebbe and many of her grandchildren are shluchim around the world.
She is survived by her children Rabbi Shloma Gedalya Thaler (Yerushlayim) and Mrs. Raizel Landa (Crown Heights).
The Levaya will be taking place in Israel.
Mrs. Raizel Landa is sitting Shiva at her home in Crown Heights at 715 Empire Blvd , Brooklyn NY 11213.
Boruch Dayan Hoemes