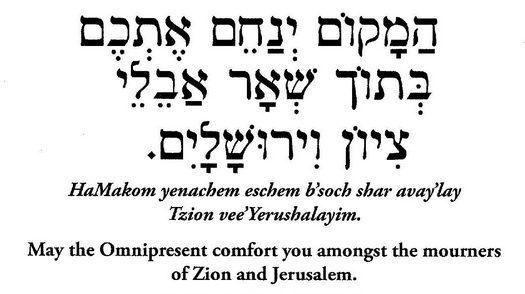 The Teitelbaum family will be sitting shiva following the passing of Rabbi Leizer Teitelbaum OBM.
The family will be sitting at 1402 Carroll Street in Crown Heights.
Shacharis: 9:30am
Mincha: 4:15pm
Maariv: Bzmana
The family requests that no visitors come between 12:00pm and 3:30pm. Shiva will continue through 9:00pm.
The family requests that all guests please wear masks.
Update: Rabbi Teitelbaum's son will be sitting Shiva the final day, Monday, in Sherman Oaks, California.