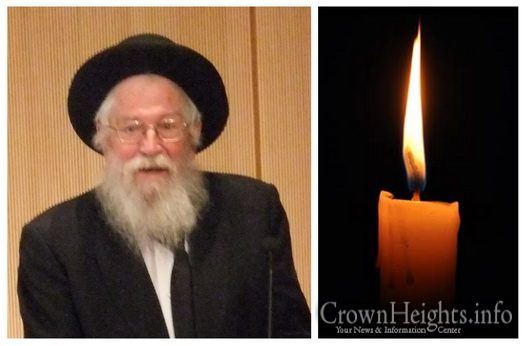 With great sadness we report the passing of HaRav Zalman Nechemia Goldberg OBM, one of the generations great Torah leaders who gave Smicha to many Lubavitcher bochurim. He passed away today at Hadassah Ein Kerem Hospital in Jerusalem.
He was 89 years old.
Rabbi Goldberg served as Chief Justice of the Rabbinical High Court in Jerusalem and the Rosh Yeshiva of the Sadigura yeshiva as well as Rosh Yeshiva  of the Jerusalem College of Technology (Machon Lev). He was also the main editor of the Talmudic Encyclopedia.
Rabbi Goldberg gave Smicha for rabbis and dayanim, ordaining thousands of rabbis who currently serve across the world.
He will be buried tonight, with the Kvurah taking place on Har Hazaysim.
Boruch Dayan Hoemes