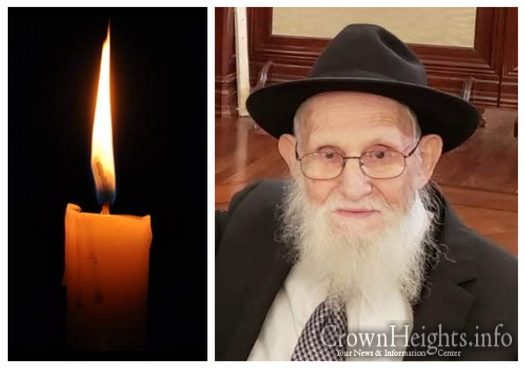 With great sadness we report the passing of Reb Yitzchok Noach ben Avraham Popack OBM, and active member of the Chabad community of Deerfield Beach, FL.
Yitzchak Noach was the son of Avrohom and Rochel Leah Popack. Born in Vermont, and lived in Brooklyn and in Queens before moving to Deerfield Beach, Florida, where he lived for the last ten years.
Rabbi Popack was an esteemed and beloved mechanech for many years.
He leaves behind his children, Oritte Rudski (Montreal, Canada), Shulamit Weinstein (Queens, NY and Israel), and Mayer Popack (New Jersey), as well as many grandchildren, great grandchildren and even great great grandchildren.
He was predeceased by his brothers Aaron, Shmuel Isaac and Sholom Ber Popack and sisters Tzivia (Sylvia) Cohen, Diana (Dina) Wiener and Esther Hirsch.
The Levaya will take place on Wednesday, and will be passing by 770 at 10:45am, and at the old Montrfiore Cemetery at 11:45am.
Boruch Dayan Hoemes