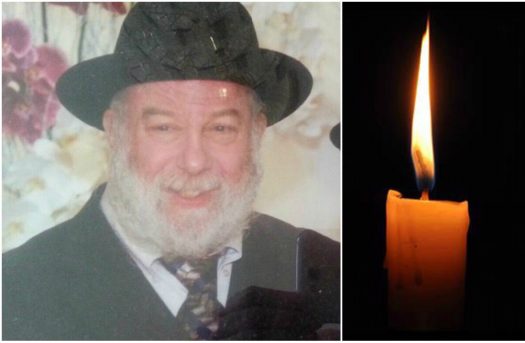 With great sadness we report the passing of Yaacov Sternbach OBM, a beloved husband and father.
He is survived by his wife Phyllis, and children Yehoshua Leib, Nosson Dovid, Udel Dina Sarah, Chana Feige, Nachman Tsvi Kalman, Eliezer Yitzchok Meir, Shmuel, Chaya Tamar and many Grandchildren.
The funeral will be held tomorrow, Wednesday, July 17th, at Montefiore Cemetery, at 2:00pm.
Shiva will be immediately following at the Sternbach house in Plainview, New York, 86 Orchard St, (entrance on Westbury Ave). Shiva will be in Plainview through Thursday night. Times to be announced.
Baruch Dayan Hoemes