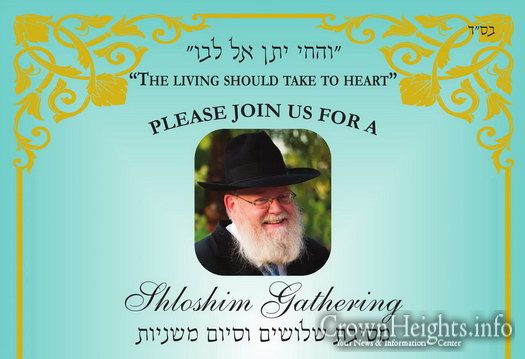 Family and friends of Reb Shmuel Finck OBM are invited to an event marking the shloshim since his passing.
The event will take place on Thursday, January 24th, Ohr L'yud Tes Shevat at Lubavitch Yeshiva Crown Street. The event is scheduled to begin at 8:00pm.
The event is open to both men and women, and light refreshments will be served.