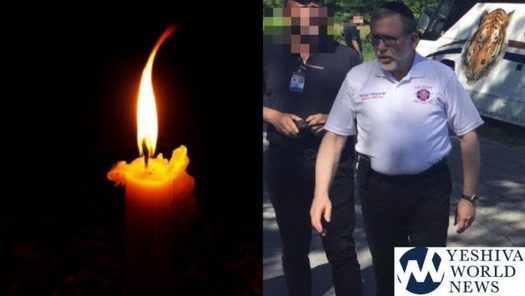 Dr Richie Friedman Z"L, Medical Director Of Central Hatzolah, Struck & Killed By Vehicle
Tragedy has struck the Lawrence community on Motzei Shabbos as word spread of the tragic death of a prominent community member and one of the most important members of Hatzolah in New York.
Dr. Richie (Nochum Tzvi) Friedman Z"L, known in Hatzolah as ES-72 (East Side 72), was walking home from Shul after Shabbos, when he was struck by a vehicle at Washington and Broadway in Lawrence, NY.
He was rushed to the hospital in traumatic arrest, but was unfortunately Niftar moments after arriving.
The Niftar was the medical director of Hatzalah of New York City (all 5 Boros), Rockland (Monsey) as well as the Catskills. Additionally, before moving to Lawrence, he was an East Side Hatzolah Member, and was one of the founding members of Hatzalah of the West Side over 30 years ago.
Additional information as well as Levaya information will be published when it becomes available to us.
Boruch Dayan HaEmmes…