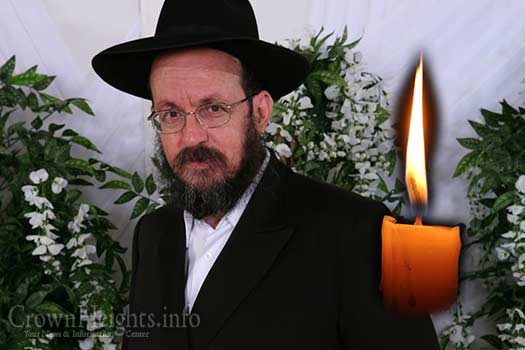 Boruch Dayan Hoemes: R' Moishe Weiss, 67, OBM
With great sadness we inform you of the passing of R' Moishe Weiss OBM, a longtime resident of Crown Heights. He was 67 years old.
Originally from Jerusalem, Israel, he moved to New York where he settled in Crown Heights and raised his family.
Quiet and unassuming, he did work as a typesetter, preparing many Seforim and books for print.
He is survived by his wife Shterna (nee Brod), and their children R' Dovid (Topenga, CA), R' Mendy (Crown Heights), Mrs. Tzirl Baitch (Crown Heights), Mrs. Leah Abramowitz (Crown Heights) and R' Chaim (Crown Heights).
He is also survived by his siblings.
The Levaya will take place tomorrow, Monday, 10:00am at Shomrei Hadas and passing by 770 at around 10:45am.
Boruch Dayan Hoemes