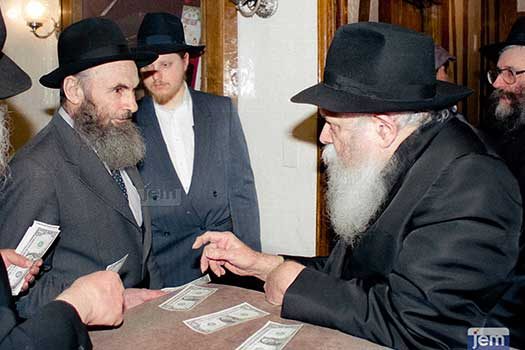 With sadness we inform you of the passing of Reb Eliezer (Lazer) ben Hatomim Reb Hillel Liberov OBM of Crown Heights. He was 94 years old.
Reb Lazer is the son of Reb Hillel who was the Shochet in Alma Ata, Kazakhstan. His in-laws, The Shailizons, were the ones who were Zoche to host the Kabolas Ponim for Reb Leivik, the Rebbe's father, upon his arrival to Alma Ata.
Even under the worst circumstances of Soviet Russian Communism, and further after being severely wounded in World War 2, Reb Eliezer remained a devout chossid keeping strong with all aspects of Yiddishkait and continued in the path of his parents to strengthen the Yiddishkait of his community.
He left Russia in 1986 to come to the Rebbe. At that time, he and his wife made their permanent residence in Crown Heights.
He is survived by His wife Luba and Children Hersh and Rochel Lea and Grandchildren
The levaya will take place today, Wednesday, 2:15pm at Shomrei Hadas and passing 770 at 3:15pm, 4:15pm at the cemetery.
Boruch Dayan Hoemes