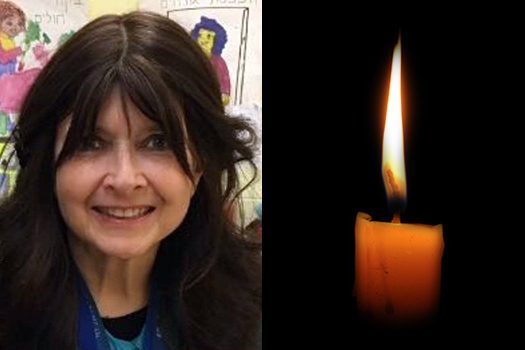 With sadness we inform you of the passing of Mrs. Sharon Yess OBM, a beloved teacher in Beis Rivkah of Montreal's pre-school for over 30 years. She was 66 years old.
She was a dedicated educator who thought generations of students in the preschool of Beis Rivkah Montreal and was beloved by all her students.
"The decades of girls who she taught Alef-Beis, were encouraged by Morah Sharon to be curious learners and to appreciate Hashem's beautiful world," the school wrote in a statement, adding that "Morah Sharon was truly dedicated, setting an example, with her enthusiasm, care, and creativity. May Rus Bas Sarah be an advocate on high for her family and students."
She is survived by her children Zev, Tali, Rivkah, Devorah Smadja, Shoshi Shaffer and Yossi.
The Levaya took place today, and passed by Beis Rivkah, where students partook in the levaya.
The family will be sitting Shiva at 4952 Mackenzie in Montreal until Monday. Shachris at 7:45 AM, Mincha and Maariv bizman.
Boruch Dayan Hoemes