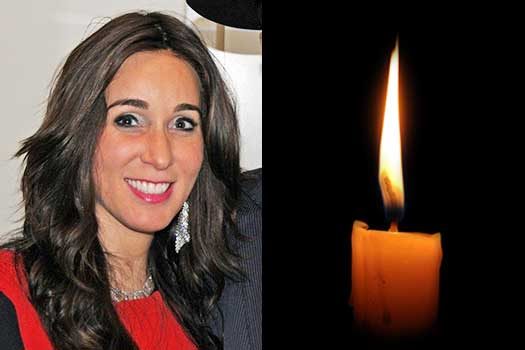 TRAGEDY: With great pain and sadness we inform you of the very untimely passing of Mrs. Nechama Dina (Chomie) (nee Goldberg) Weiss OBM, a young mother of six in Antwerp, Belgium. She was just 40 years old.
A terrible tragedy has befallen Anash in Antwerp, Belgium, with notice coming Motzai Shabbos of the passing of Mrs. Nechama Dina (Chomie) Weiss OBM, who valiantly battled an illness.
Tens of thousands came together across the world to say tehillim and do good deeds in the merit of her recovery.
She is survived by her husband Rabbi Yossi Weiss and their six children.
She is also survived by her parents R' Yaakov Shlomo and Raizel Goldberg of Crown Heights, and her siblings Zalman Goldberg (Crown Heights), Yechiel Goldberg (Toronto, Canada), Rivky Raichik (Los Angeles, CA), Mendy Goldberg (Morristown, NJ), Devorah Levertov (Santa Fe, NM), Dovid Goldberg (S. Paulo, Brazil), Zevi Goldberg (Toronto, Canada), Sara Moscowitz (Chicago, IL), and Rochee Levertov (Pomona, NY).
The Levaya will take place Sunday, at Antwerps' Machzike Hadas J. Jacibstreet 22 and will leave at 6:30pm to the airport on its way to Israel. On Monday the Levaya will take place at 1:00pm in the Zichron Meir cemetery in Bnei Brak.
Shiva will be observed in Israel for one day in the Weiss residence in the Levi Yitzchok Neighborhood #33 in Kfar Chabad, and will then return to Antwerp for the remainder of the Shiva.
Boruch Dayan Hoemes