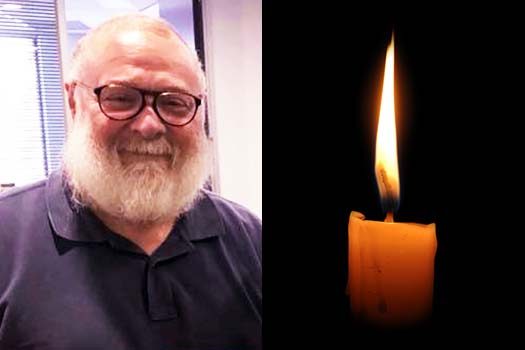 Boruch Dayan Hoemes: Mr. Ron Tatarka, 58, OBM
With great sadness and shock we inform you of the sudden and untimely passing of Mr. Reuvain (Ron) Tatarka OBM, a members and supporter of the Chabad community in Melbourne. He was 58 years old.
He was known for his generosity and support for the Chabad community, as well as a supporter of many Jewish causes. He also founded the local Camp Gan Israel and served as its director.
He is survived by his wife Sarale (nee Althaus) and children Avi, Leah, Shmuly, Eli, Chaya and Dina.
He is also survived by his siblings Shimshon (Sam) Tatarka and Rosaline Tatarka.
The Levaya took place Sunday in Melbourne, Australia.
Boruch Dayan Hoemes