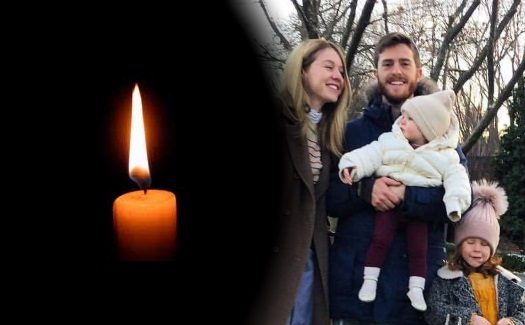 With great sadness, shock and pain we inform you of the sudden and untimely passing of Shua Polonsky, OBM, a beloved husband and father to two young girls, after a sudden and brief illness, during which Klal Yisrael of all stripes came together to pray for his recovery. He was 31 years old.
Over the past several days since he fell ill, Shua fought bravely while his doctors struggled to save his life. Unfortunately, their incessant efforts did not bear fruit, and Shua returned his soul to his maker this afternoon, Thursday, the 20th of Cheshvan.
He is survived by his wife, Simi, and two daughters, as well as by his parents and siblings.
The Levaya will take place Friday, 9:55am at Shomrei Hadas and passing by 770 at around 10:45am. Kevurah will be at the Montefiore Cemetery in Queens, NY.
Boruch Dayan Hoemes