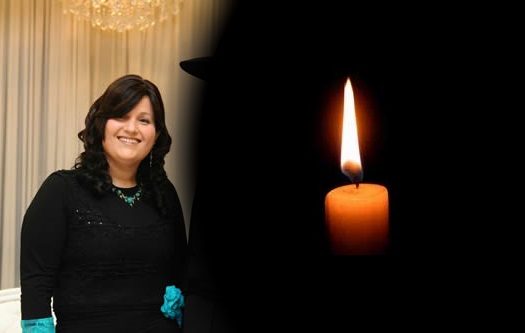 Boruch Dayan Hoemes: Pnina Kotzer, 40, OBM
With great sadness we inform you of the untimely passing of Mrs. Pnina Kotzer, OBM, a beloved shluchah and educator in Eilat, Israel, who passed away on Monday at Hadassah Medical Center in Jerusalem after a long illness. She was 40 years old.
from Chabad.org:
Born in Mitzpe Yericho, Israel, to Menachem and Tziporah Cohen, Pnina became interested in Chabad Chassidic philosophy as a teenager. Following her marriage to Rabbi Yechiel Kotzer in 1996, the young couple spent a year in Bangkok, Thailand, assisting at the Chabad center. They then moved to Eilat as Chabad-Lubavitch emissaries in 1997.
A consummate teacher of both schoolgirls and adult women, Kotzer brought a sincere joy of learning to all her students, recalled Chana Klein, whose husband, Rabbi Mendi Klein, directs Chabad of Eilat.
Along with her husband, Kotzer directed a study program for women, Midrasha Chaya Mushka of Eilat. More than a teacher, Kotzer became a friend and mentor to her students. She was known for the warmth of her hospitality, and her home was open to guests seven days a week.
"Even during her four-year illness, women would come to her for learning and for advice," recalled Klein. "They had no idea how much she was suffering." The mother of five girls, she instilled in her daughters an unwavering commitment to shlichut and to helping others, noted Klein.
On learning of her passing, hundreds of Eilat residents made the four-hour drive to Jerusalem. They joined Chabad rabbis from throughout Israel who were attending the national Kinus Hashluchim in Jerusalem, and together they escorted the funeral procession.
In addition to her husband, Pnina Kotzer is survived by her children: Chana, Rivka, Chaya Mushka, Menucha Rachel and Miryam Marmel; her mother; and her siblings.
A fund has been established to help the family, which was financially devastated as a result of her long illness. Donations can be made here.
Boruch Dayan Ho'emes