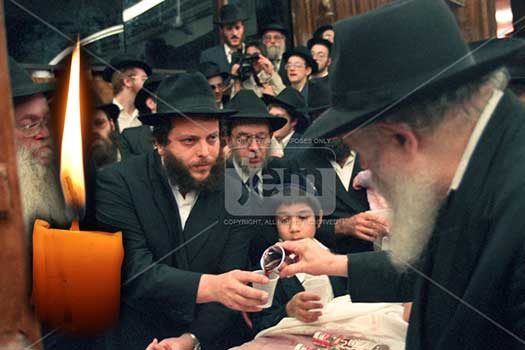 Boruch Dayan Hoemes: Rabbi Mendel Itkin, 61, OBM
With sadness we infom you of the untimely passing of Rabbi Mendel Itkin OBM, a much beloved teacher and Mashpia in Sydney, Australia. He was 61 years old.
Mendel was the son of the famed Chosid Reb Meir and Sima Chasya Itkin OBM of Crown Heights.
In Sydney, he was a much beloved teacher and Mashpia and was involved in community activities.
Following the news of his passing many former students took to social media and posted messages of their experiences. Menachem Feldman wrote "Mendel infused us with a love and passion for Torah learning. He taught us to love and appreciate the rebbe and chassidus. And most importantly, he showed us true friendship, love and care." Concluding with "He was like a 'zeida' to me."
Last week a story of dollars and the Rebbe laughing out went 'viral' on social media, leading to the understanding of the Rebbes words some 26 years later. The subject of the video was future marriage of R' Mendel to his wife.
He is survived by his wife Aviva (nee Amzalak) and children Heshy Itkin and Yossi Itkin (California), Zalman Lever (Crown Heights), Chaya Witkes (Jerusalem, Israel), Devorah Leah Joseph, Chaim Lever and Esther Lever and Meir Itkin (Sydney, Australia).
He is also survived by his siblings Mrs. Feigei Rapaport (Mequon, WI), Mrs. Shana Tiechtel (Crown Heights), Rabbi Yosef Yitzchok Itkin (Pittsburgh, PA) Rabbi Leibel Itkin (Scranton, PA), and Mrs. Chana Geisinsky (Great Neck, NY).
He is predeceased by his brother Rabbi Zalman Itkin OBM a longtime Shliach in Hamilton, Canada, whose 10th Yohrtzeit will be this upcoming Shabbos.
The Levaya will take place on Monday 1:00pm at the Chevra Kadisha in Sydney, Australia.
Boruch Dayan Hoemes