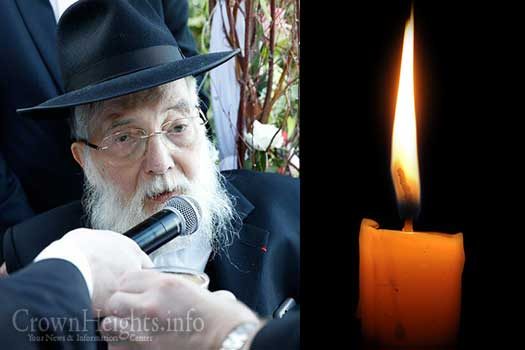 Boruch Dayan Hoemes: Dr. R. Meir Elazar Kulski, 79, OBM
With sadness we inform you of the passing of Doctor Rabbi Meir Elazar Kulski OBM, a much loved figure in the Parisian Chabad community. He was 79 years old.
He was among the first to be mekurav to Chabad by the legendary Shliach Rabbi Muleh Azimov OBM, who stood by and assisted him in every way possible.
Following special advice from the Rebbe after asking if his children should follow in his footsteps and train in the medical field, the Rebbe responded that just like you have the merit to help the Jews of France when they have medical issues, so to should you children have that same merit on the condition that they take extra care on keeping Shabbos during learning.
They were successful and all three of children are doctors in Paris.
He is survived by his wife Leah Perl and their Children Dr. Moshe Kulski, Dr. Shmuel Kulski and Dr. Yitzchok Kulski all of Paris France.
The Levaya will take place tomorrow, Friday, 12:00pm: Reading Tehilim in his home 22 rue de Lisbonne 75008 (3rd floor). 12:45pm Levaya – Departure home. 1:30pm Passage before Beth Chaya Mushka 49 rue Petit 75019 Paris.
The funeral will be held Sunday, 12/04 in Israel, 10:00am at Shamgar and departure to Har Hazeitim
Shiva will take place in Paris
Boruch Dayan Hoemes