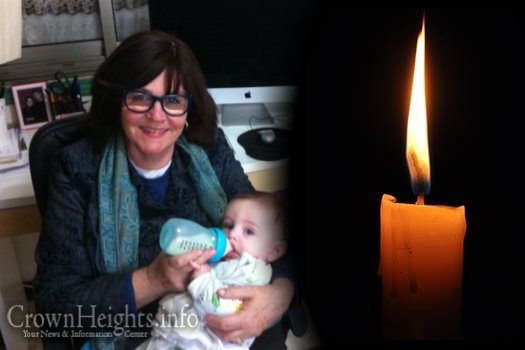 With great sadness we inform you of the passing of Mrs. Shoshana Siev, OBM, a devoted wife, mother and grandmother and beloved member of the Chabad community in Tzfas, Israel. She was 63 years old.
Shoshana was a beloved figure in her community, and was well-known for her cheerful demeanor and charitable heart.
She passed away after a lengthy battle with a terrible illness.
She is survived by her husband, Rabbi Mordechai Siev, and children: Aram, Adam, Rakefet and Boaz, as well as her grandchildren.
Shiva is being held at Rebbe Melubavitch Street 254/6 in Tzfas, Israel.
Boruch Dayan Hoemes