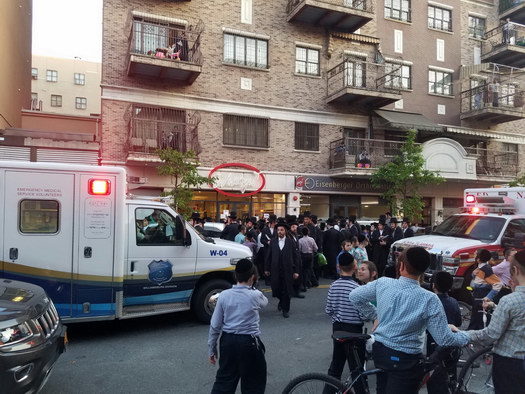 TRAGEDY: A 5-year-old boy has passed away after falling from a balcony on Wallabout Street in Williamsburg, Brooklyn.
The tragic incident occurred at around 7:45pm on Wallabout Street near Lee Avenue where a 5-year-old child fell from a balcony, with some reports saying it was as high as the fifth floor.
The victim was identified as 5-year-old Shimon Yisroel Meisels OBM, grandson of Rabbi Tzvi Hersh Meisels, the Shopron Rov of Williamsburg.
Frantic efforts by rescue personal to save the child were unsuccessful and he was pronounced dead by doctors at Brooklyn Hospital.
Compounding this terrible tragedy is reports that the mother of this child also passed away due to a battler with a terminal illness just two years ago.
Volunteers from Chesed Shel Emes cleaned up the scene and made sure that proper Kavod Hames was given.
The circumstances surrounding this incident is currently under investigation.