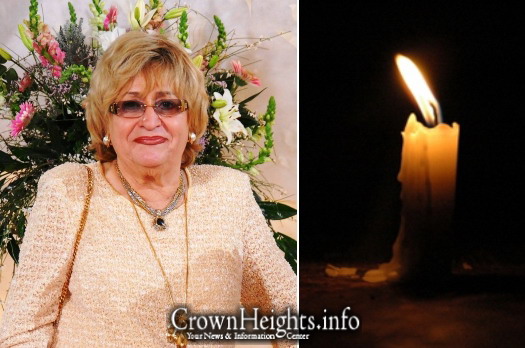 Boruch Dayan Hoemes: Mrs. Doba Kaminezki, 86, OBM
With sadness we inform you of the passing of Mrs. Doba Kaminezki OBM, daughter of Reb Avrohom Mayor Drizin and wife of Reb Reuven Kaminetzky. She was 86 years old.
She is survived by children Yosef Kaminezki (Kfar Chabad), Zelig Kaminezki (Crown Heights), Mendel Kaminezki (Melbourne Australia), and Rabbi Shmuel Kaminezki (Dniepropetrovsk, Ukraine).
She is also survived by her siblings R' Sholom Ber Drizin, Mrs. Freeda Kugel, R' Mendel Drizin, Mrs. Leah Rubin and R' Chaim Itche Drizin.
The Levaya will take place tomorrow, Monday, and will be leaving from Shomrei Hadas at 9:30am and passing by 770 at around 10:45am.
Boruch Dayan Hoemes