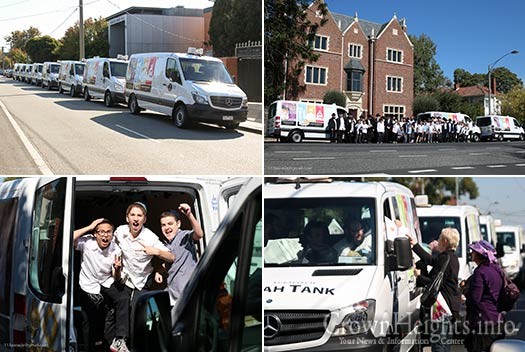 Melbourne's Yud Alef Nissan Mitzvah Tank Parade
This past Tuesday, Yud Aleph Nissan, Melbourne saw its fourth consecutive (in recent years) Mitzvah Tank parade travel throughout its south-eastern suburbs, celebrating the 113th birthday of the Rebbe, Rabbi Menachem M. Schneerson, distributing much needed Passover provisions, and bringing the message of the upcoming Passover festival to Jews of all types.
The parade, organized by Mitzvah Tanks Melbourne, consisted of 11 brightly decorated Mitzvah tanks, which were prepared by a dedicated team of Bochurim on Monday night, the night preceding the parade. All aspects of the parade, Mitzvah Tanks, and Mivtzoim, were sponsored by members of Melbourne's own community. Amongst roof-top speakers, posters about Pesach and the Rebbe's birthday, hundreds of Matzos were packed into the tanks, to be distributed during the parade, and afterwards, when the tanks would split up and travel to densely populated Mivtzoim locations.
At 11:30, 11 Mitzvah Tanks pulled out from the Yeshivah Centre, and began making their way through many busy shopping strips and popular areas, with their rooftop speakers blaring music and turning many heads. Pedestrians waved to the passing parade, some approaching the tanks to receive a matzah-on-the-spot-for-someone-on-the-go. At various intervals, bochurim could be seen dancing around the tanks in pure joy, adding even more happiness to the celebrations. Police accompanied the parade for a short part of it, adding an "official" touch to the event.
After a just over an hour of parading through Melbourne's streets, the procession reached its finishing location – Melbourne's very own 770 replica. All participants of the parade piled out for a group photo, and with that, the parade was formally over.
From there, the Mitzvah Tanks were driven to different locations all over the city, where they spent the next four hours distributing hundreds of Matzos, Pesach materials, and Shabbos candles to the masses. Many men laid teffilin, and all were given a chance to do something special in honour of the Rebbe's birthday. Mivtzoim locations included the popular Carlisle Street, Glenhuntly Road, Malvern area, Hawthorn Road, Acland Street, and Glenferrie Road, to name a few.
Towards the end of the day, the tanks returned to the Yeshivah Centre, where they were stripped down, and driven back to their rental locations, minutes before closing time.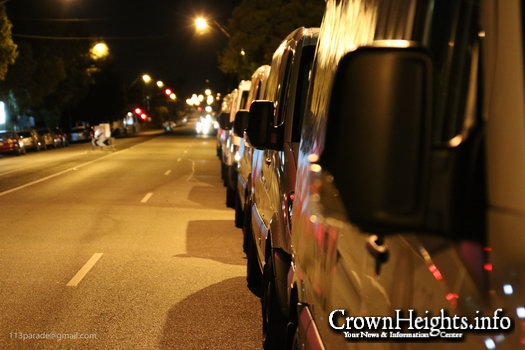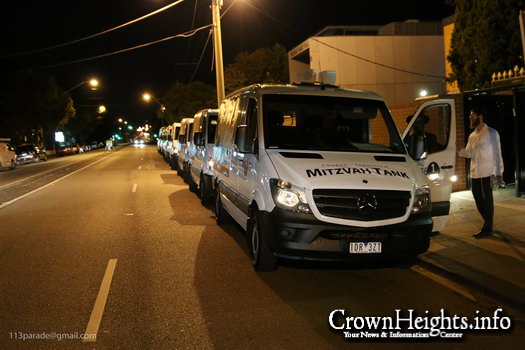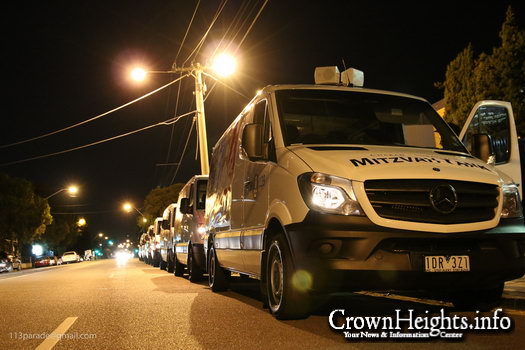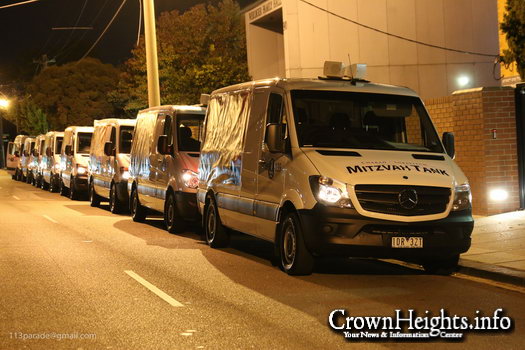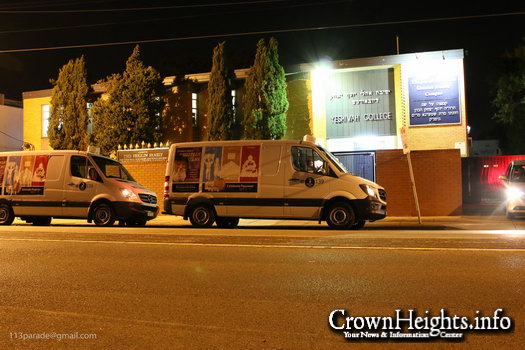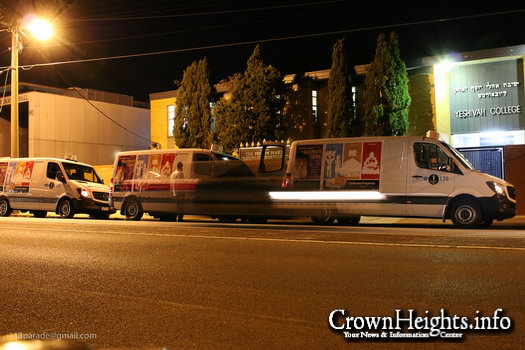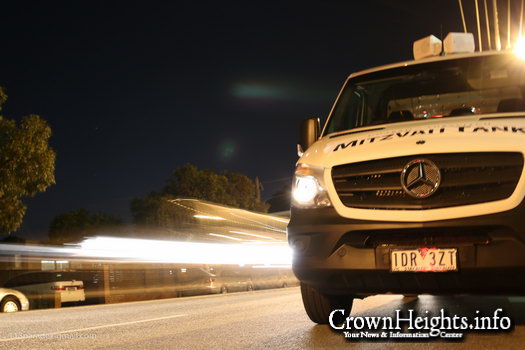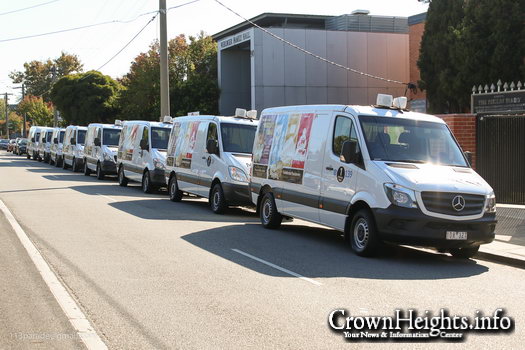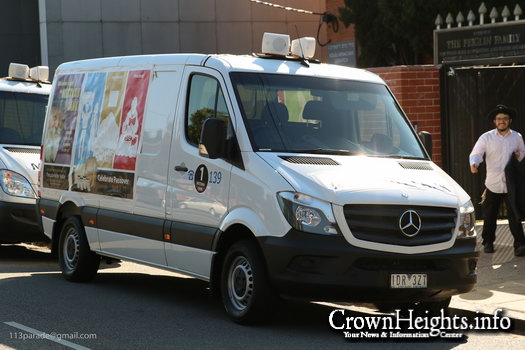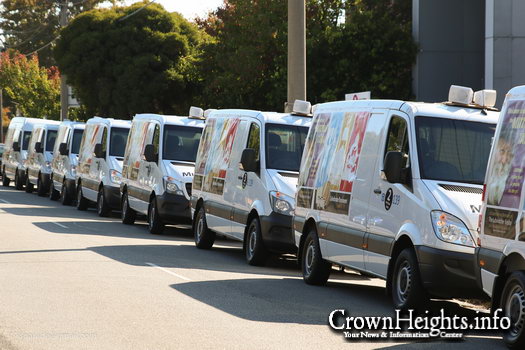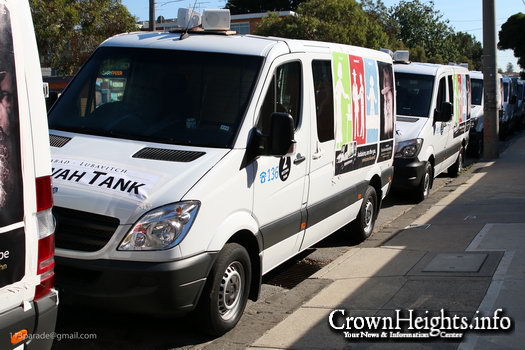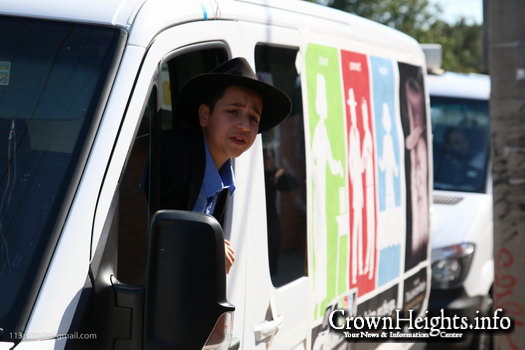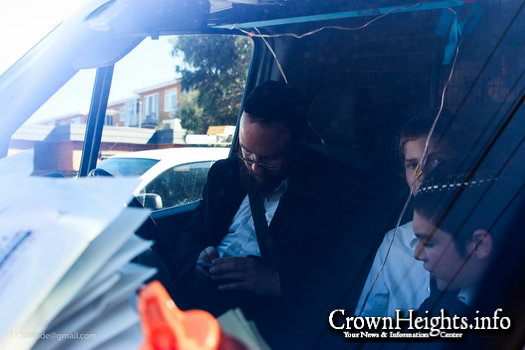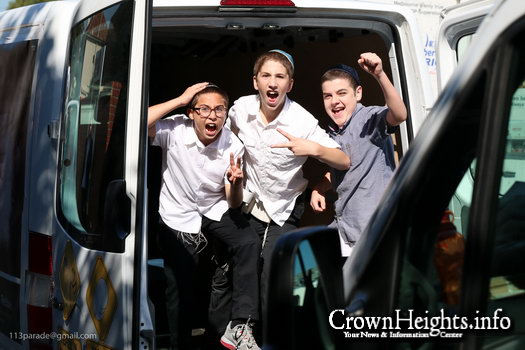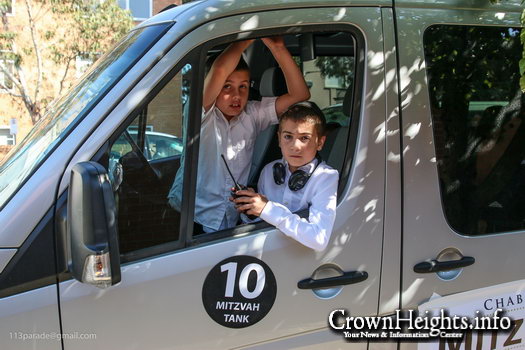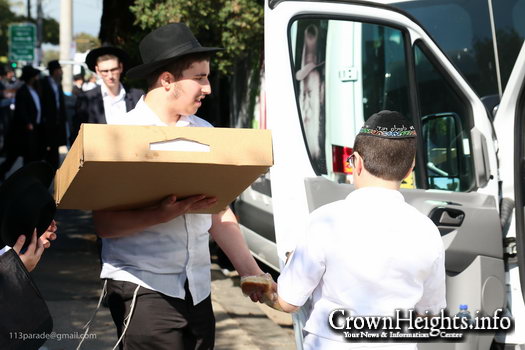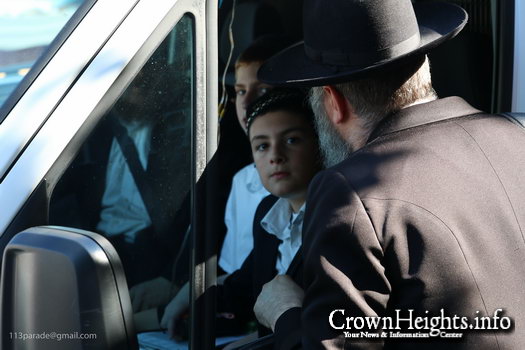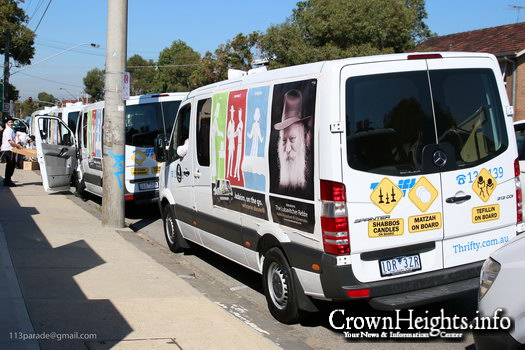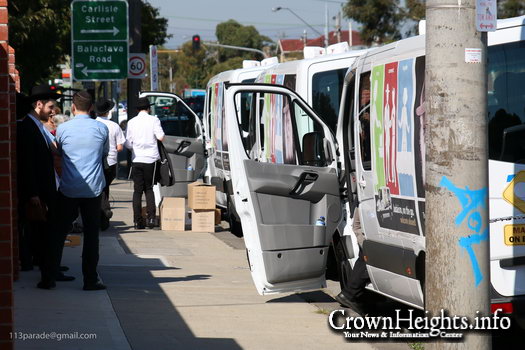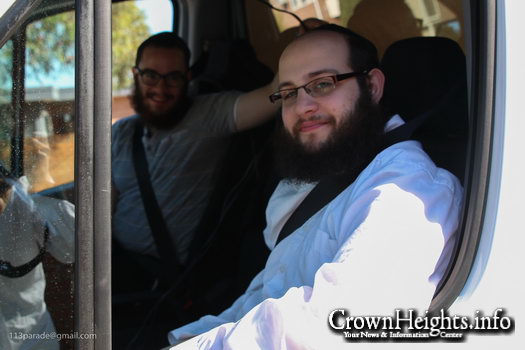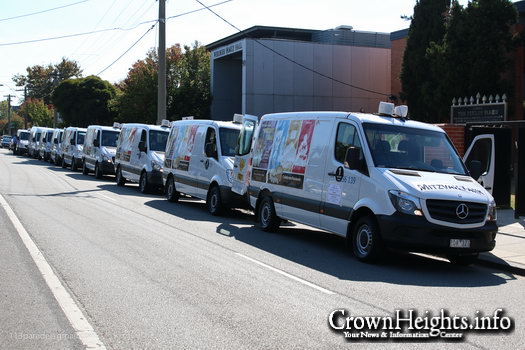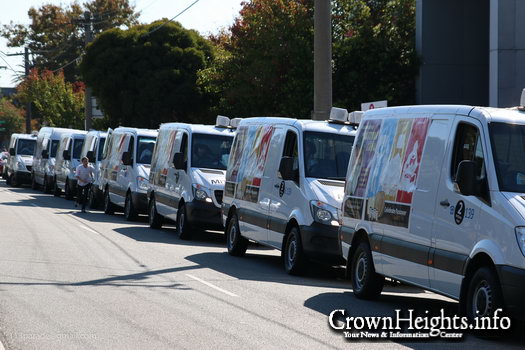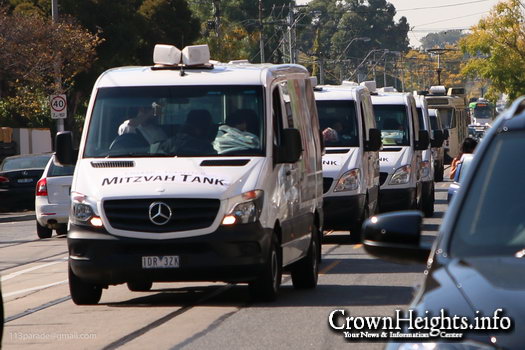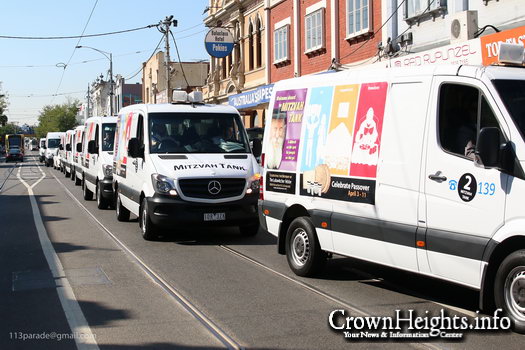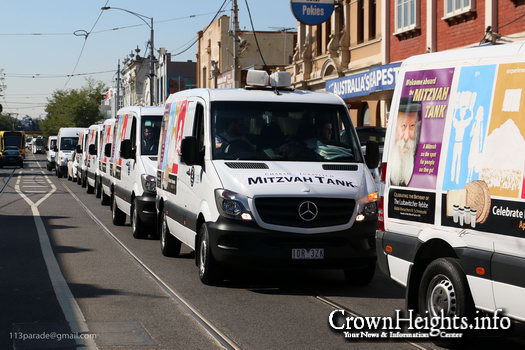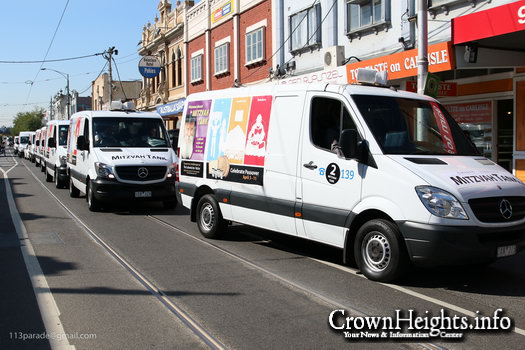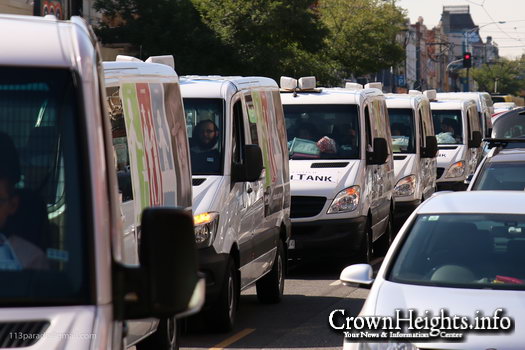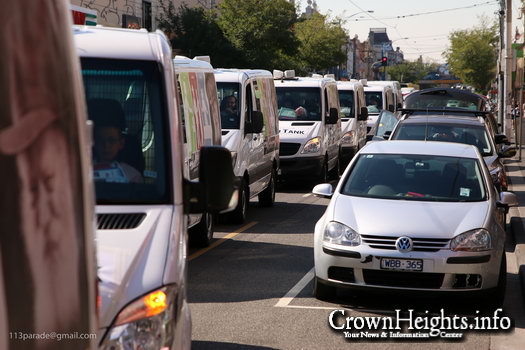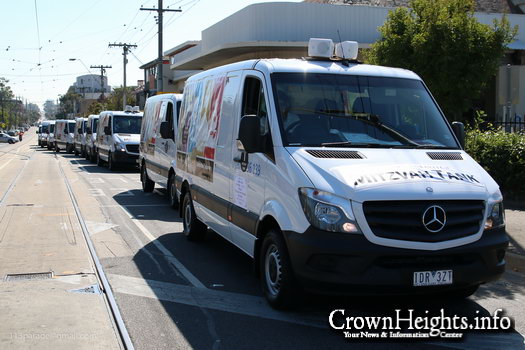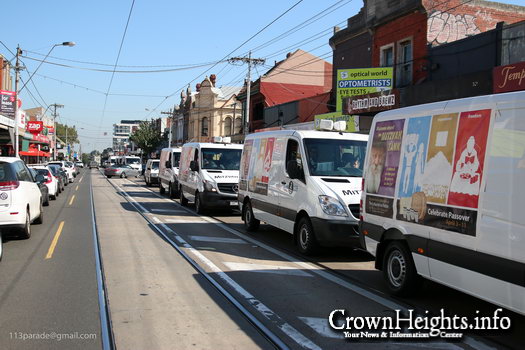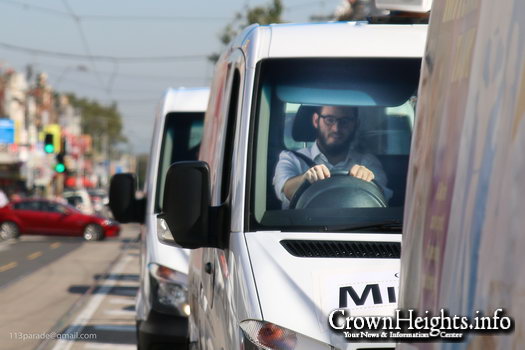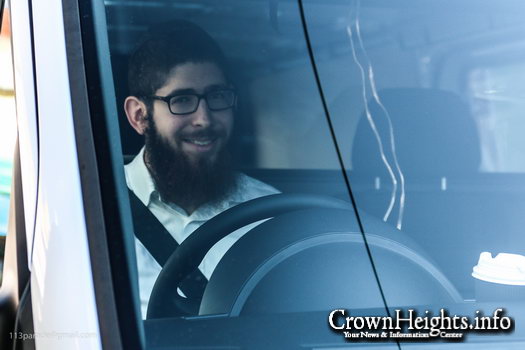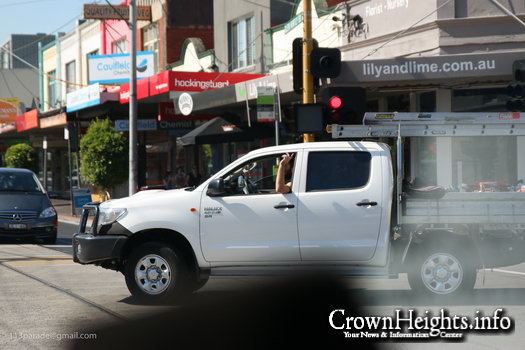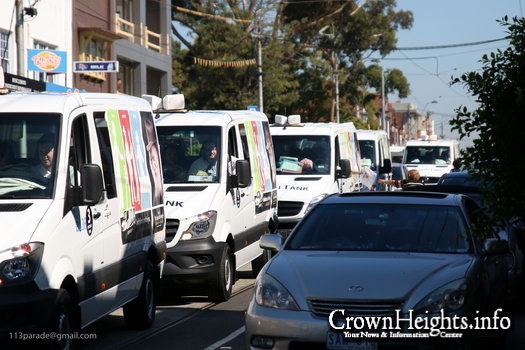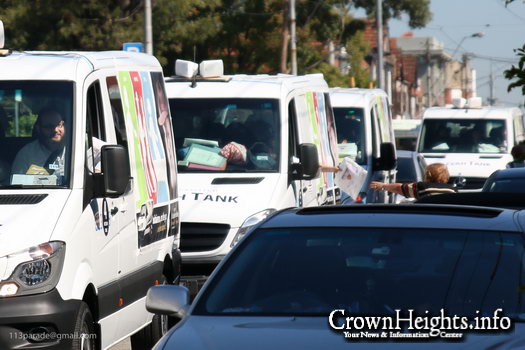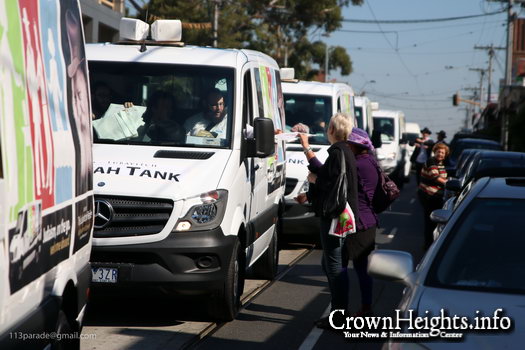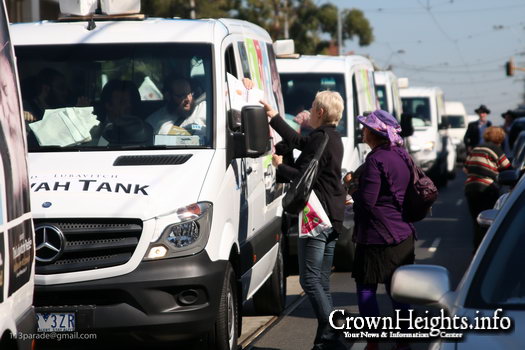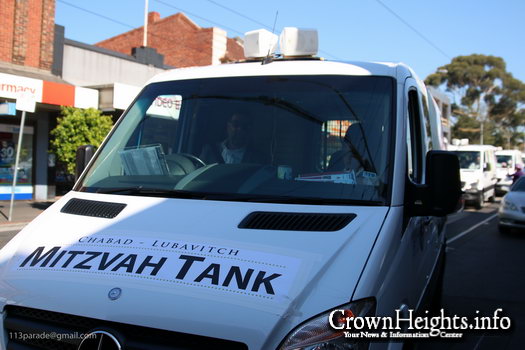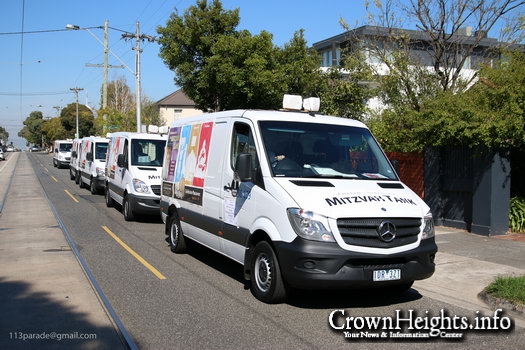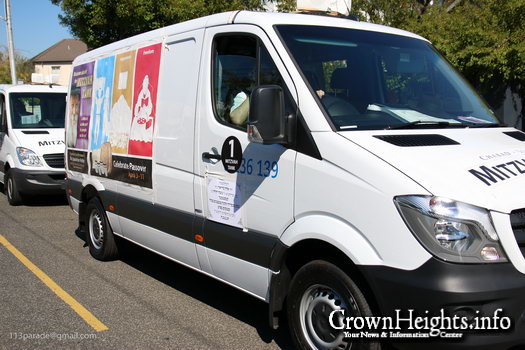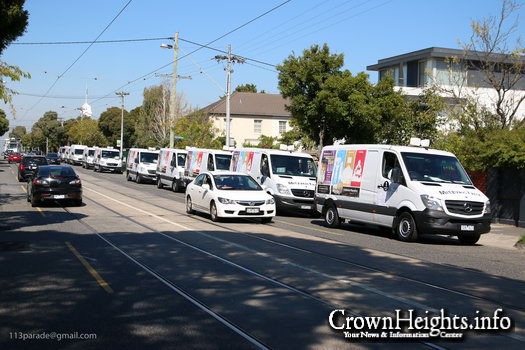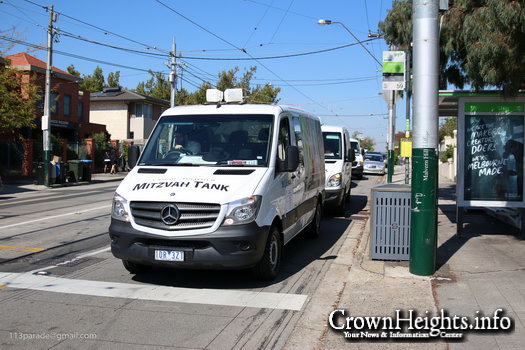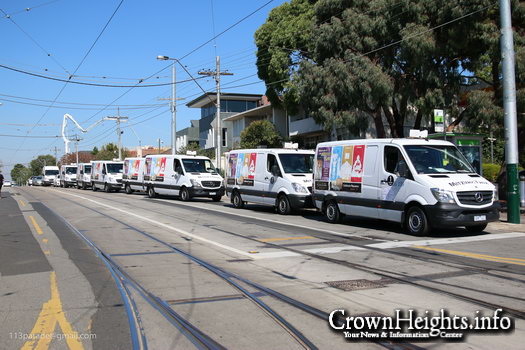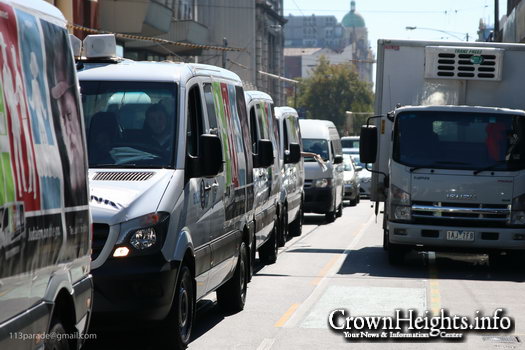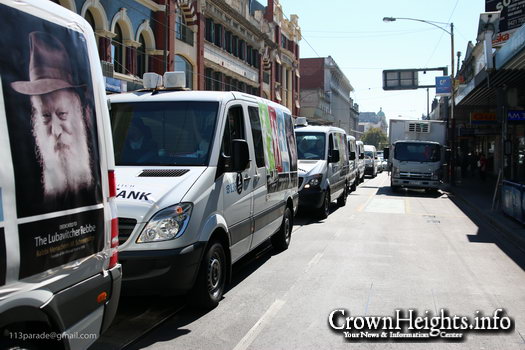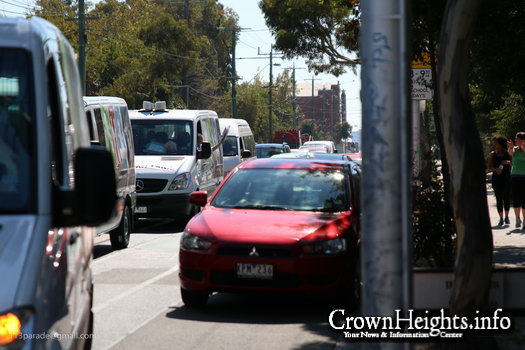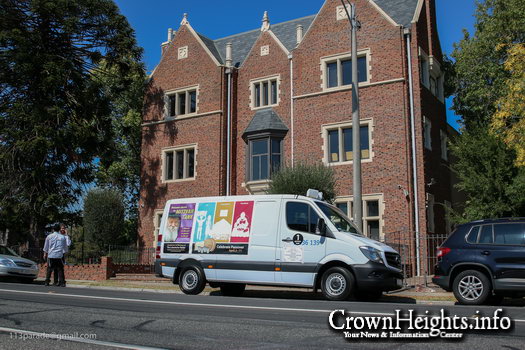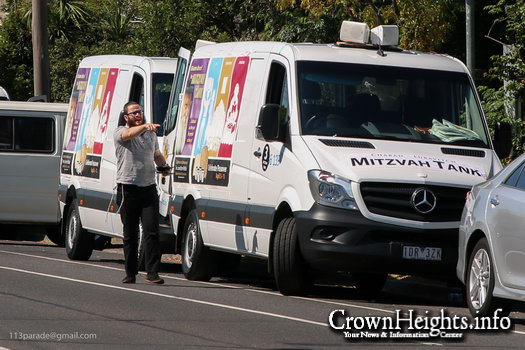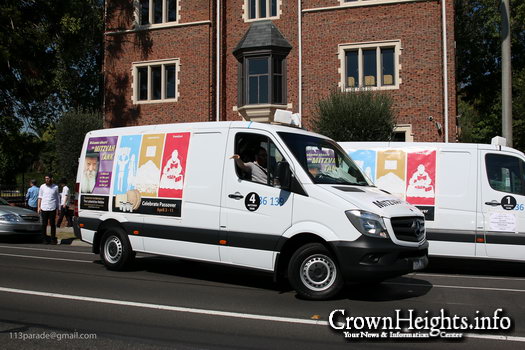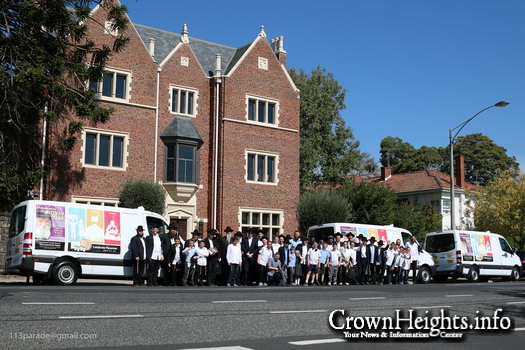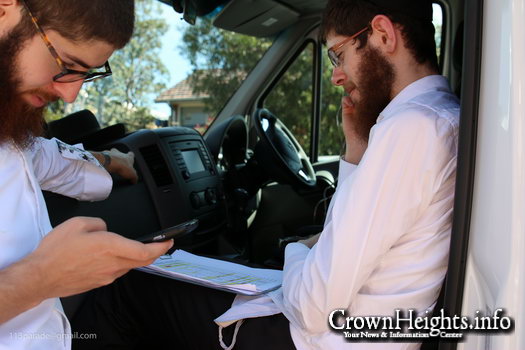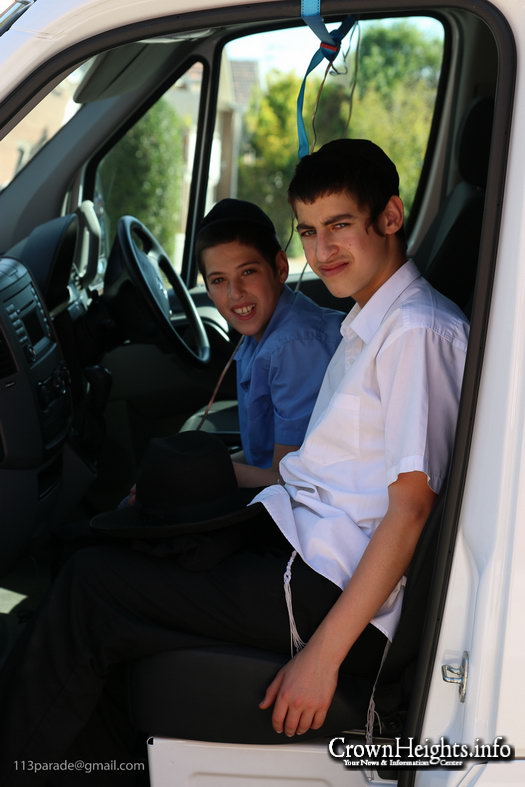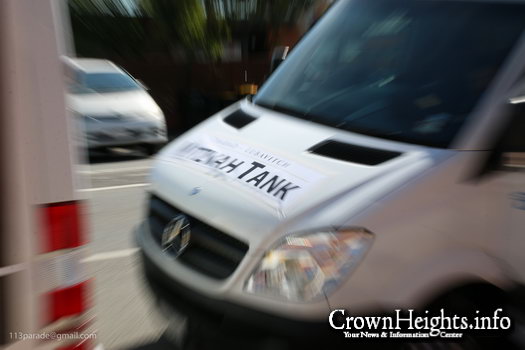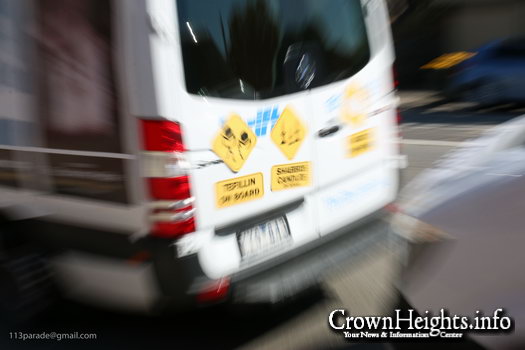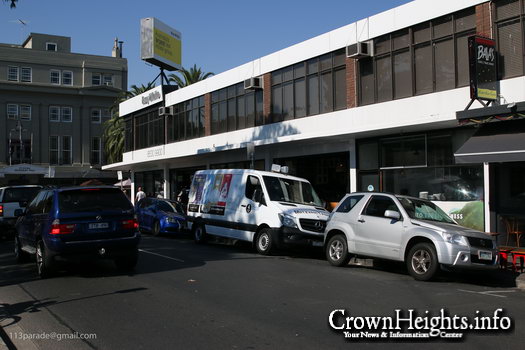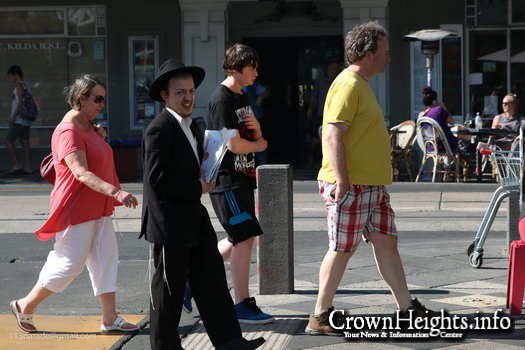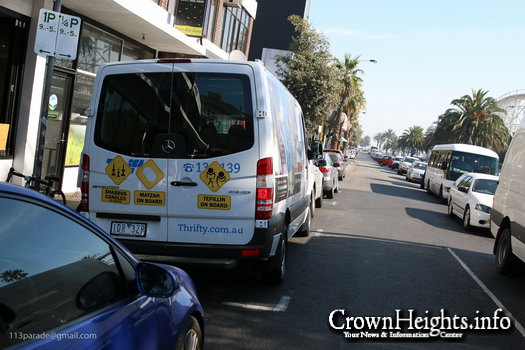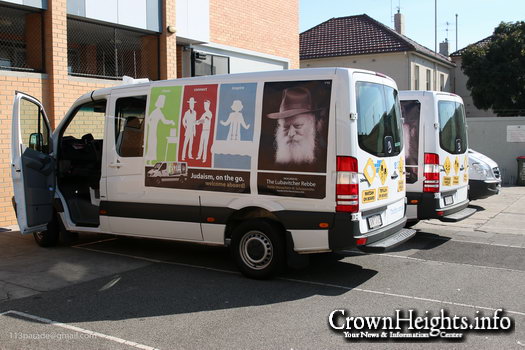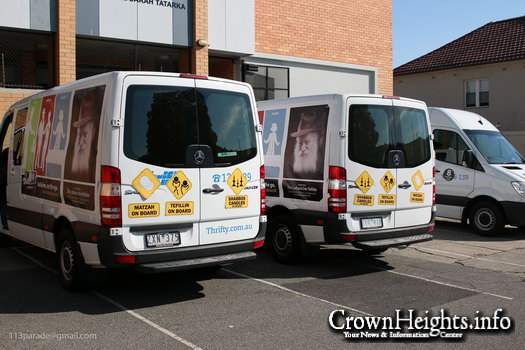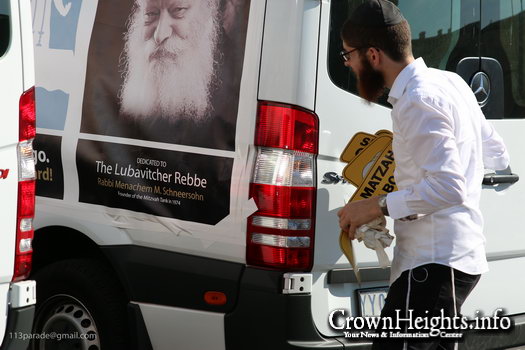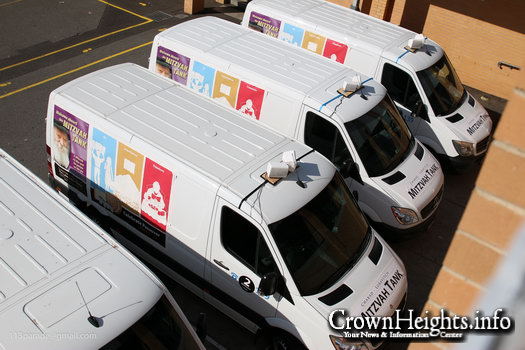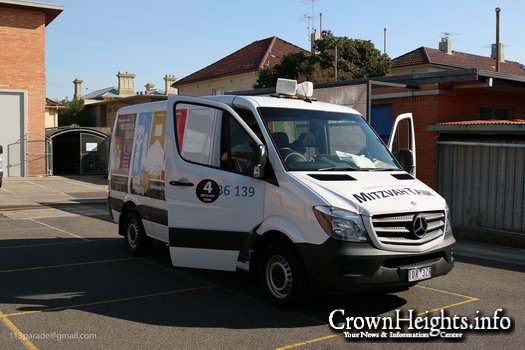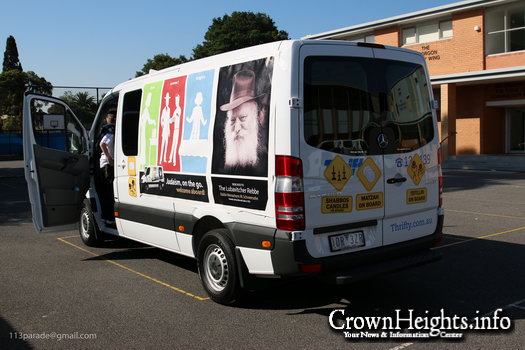 In the days following the parade, remaining Matzos and Pesach material were distributed far and near, ensuring that even those who missed the parade would be provided for, for Pesach.
The organizers would like to thank all our supporters and drivers. Without you, the parade would certainly not have happened, and with your help, it was an amazing success! A special thank you also goes to all the hard working Bochurim that ensured that everything ran smoothly, was setup beautifully, and worked out perfectly.