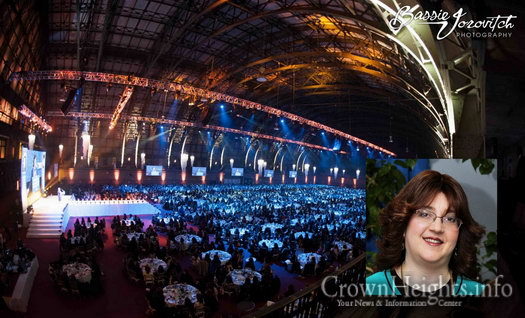 The Kinus Vaad is pleased to announce that Mrs. Esther Wilhelm of Zhitomir, Ukraine, has been selected to deliver the keynote address at the upcoming Kinus Hashluchos Gala Banquet 5777 (2017).
Mrs. Wilhelm, together with her husband and precious children, have served as Shluchim to the Ukraine region for over 20 years. Among other fundamental Shlichus activities, she runs the local Jewish Community Center and the Ohr Avner Day School.
The Kinus Hashluchos Gala Banquet will take place this year in the larger and newly renovated Pier 12 Brooklyn Cruise Terminal. The move to a larger and more spacious location will allow accommodating the Shluchos and their guests more comfortably while allowing for easy access from Crown Heights.
Registration for the Kinus Hashluchos will open Monday, 25 Teves – January 23 at 2:00pm Eastern Time.