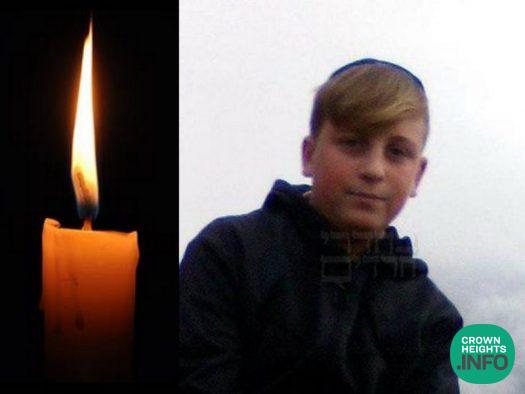 TERROR: 16-Year-Old Murdered, 23 Injured in Twin Jerusalem Bombings
by CrownHeights.info
A pair of twin terror bombings carried out Wednesday morning in the Jerusalem area claimed the life of a 16-year-old Yeshiva boy and injured 23 others.
Preliminary reports on the bombings indicate that the first one detonated at approximately 7:00am at a bus stop on Sha'arei Yerushalayim Street near the western edge of the city, spraying shrapnel that injured seventeen people and ultimately took the life of another.
"At 7:06 a.m., MDA's Jerusalem district 101 call center received a report of multiple injuries as a result of an explosion next to a bus stop on Sha'arei Yerushalayim Street in Jerusalem," MDA reported. "MDA paramedics are are on the scene providing medical treatment to seven injured people, including one in serious condition and one in critical condition."
United Hatzalah volunteer EMT Yosef Gabai, who arrived first at the scene of the attack at the city entrance to provide initial treatment, relayed: "I was waiting at the traffic light and I heard an explosion at the bus station. I arrived within mere seconds at the scene and I found a young man who was critically injured. I provided him with initial treatment and reported to United Hatzalah's Dispatch and Command Center to request additional responders be sent to the area. At the scene, I saw three more injured people, who were conscious and sustained various degrees of injuries."
According to Canada's Ambassador to Israel, the victim was 16-year-old Aryeh Schupak OBM, a Canadian Citizen living in Israel. He had been on his way to Yeshiva when he was caught in the bomb blast.
The second bombing, which police indicate took place using an identical phone triggered bomb, exploded in the Ramot neighborhood, injuring an additional five people.
After the second bombing, United Hatzalah EMTs Dani Shmueli and Yossi Eisenstein relayed from Ramot: "While driving in the area on our emergency 'ambucycles' we heard the explosion which happened at a bus stop. We arrived within mere seconds at the scene and provided assistance to three people who sustained light injuries from shrapnel. A United Hatzalah ambulance evacuated one of the injured to the hospital. United Hatzalah's Psychotrauma and Crisis Response Unit has also been dispatched and is treating numerous eyewitnesses for emotional and psychological shock."
According to a senior police official, these were large bombs, which were set off apparently from a distance, after being placed in bags filled with marbles and nails in order to increase the shrapnel effect and the number of people injured.
In total 23 victims of Jerusalem bombings: 1 killed, 1 critical, 2 serious, 3 moderate, 11 light in 1st attack; 5 light in second attack.