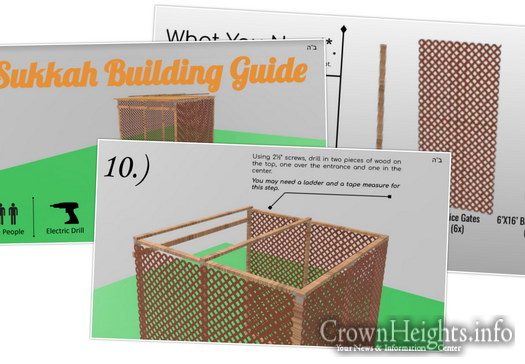 Do It Yourself Sukkah Guide Makes Sukkah Building Easy
by CrownHeights.info
A Do-It-Yourself Sukkah Building Guide has made building a sukkah easy and cheap.
The step-by-step guide on how to make an 8 foot by 8 foot Sukkah uses standard lumber that can be bought in any Home Depot, Lowes, or local hardware store. The value of the guide is obvious, as many times it may be daunting for a person to build his own Sukkah, for many reasons—such as the price of pre-made kits, or designing their own model—but with this manual, all of those issues fall away.
With the price just under $400, it's about as affordable as it gets, and with a clear 3D instruction manual, building it is a breeze. A major help to Shluchim trying to encourage their Mekurav's to build a kosher Sukkah for Sukkos, and also giving an easy and cheap method for anash.
To download the manual: Click Here
To go directly to Home Depots' website with the parts list pre-selected: Click Here
[pdf-embedder url="https://crownheights.info/assets/2021/09/Sukkah-Guide.pdf" title="Sukkah Guide"]
[pdf-embedder url="https://crownheights.info/assets/2021/09/Parts-List.pdf" title="Parts List"]