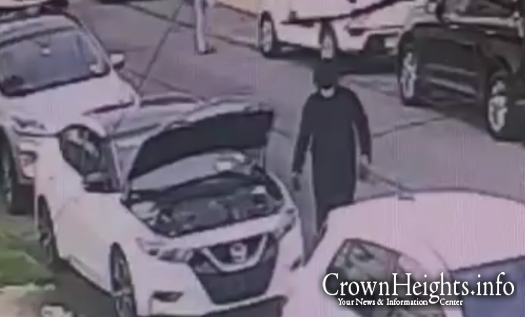 by CrownHeights.info
The disguise may not be perfect, but it looks uncannily close.
The NYPD are searching for a man who disguised himself to look similar to a Chassidic Jew in Queens Monday morning to commit murder.
Video footage from the scene on South Conduit Avenue near 132nd Street in South Ozone Park at about 8:00am shows the man wearing a black fedora and long black coat tinkering under the hood of his white Nissan.
When his victim, identified as 47-year-old Jermaine Dixon opened the driver door to his car on the other side of the street, the suspect ran up behind him and shot him at point blank range, pushing him into the car.
The suspect then sped away.
The murder, and method of disguise, are being investigated by the NYPD.