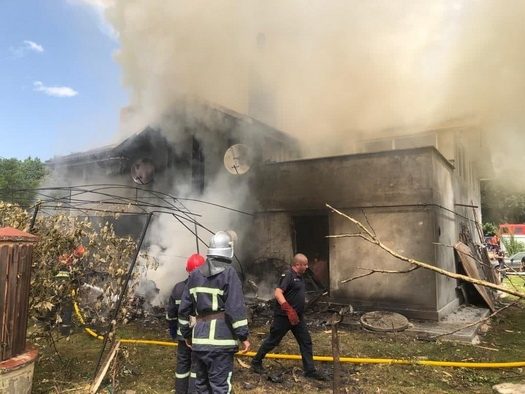 by CrownHeights.info
A tragic accident in Ukraine has left three bochurim dead Wednesday after the small plane they were flying in crashed into a Villa near the village of Sheparivtsi, Kolomyia.
"On July 28, at about 1:40 p.m., a light-powered sports plane crashed into a private house near the village of Sheparivtsi, Kolomyia district, with subsequent burning, killing four people," the emergency services said in a statement.
Of the four killed, three were bochurim, one from the UK and two from the USA, according to reports.
The crash ignited a fire that burned through the home, completely destroying it.
At present, it is not known what caused the plane to crash.
Update: Initial reports indicate that two of the bochurim were from Monsey, and the third was from Golders Green in London.