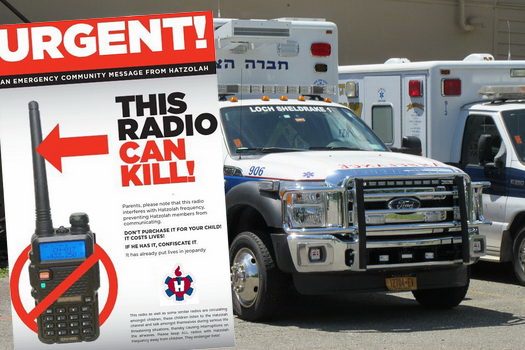 by CrownHeights.info
As is becoming more common in recent years, young children playing with handheld radios are interfering with emergency frequencies, causing delays in life-saving care.
"Urgent! This Radio Can Kill!" Hatzolah published an emergency community message.
The radio in question, commonly, but not exclusively a Baofeng radio, can be bought cheaply online, and are circulating amongst Jewish children. The radio is powerful enough to receive and interfere with the Hatzalah frequency, and these children listen to the Hatzalah channel and talk amongst themselves during serious life-threatening situations.
"Parents, please note that this radio interferes with Hatzaolah frequency, preventing Hatzolah members from communicating," Hatzalah wrote. "Don't purchase it for your child! It costs lives! If he has it, confiscate it."