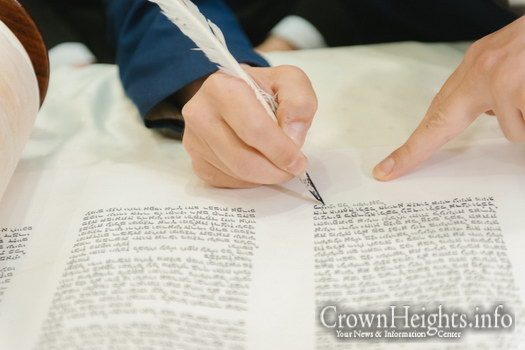 In a special announcement, the Neuwirth family has announced the commencement of the Devorie Neuwirth Hatzalah Sefer Torah, being written in memory of all those we lost at the Champlain Towers Surfside building collapse.
Devorie Neuwirth A'H was instrumental in Hatzalah's work as author of its Initial Response & Dispatching Protocols (used worldwide) and as an emergency dispatcher for many years.
Hatzalah has been working on-site at the building collapse, community center and family reunification center since its occurrence on Yud Daled Tammuz, 5781 / June 24, 2021. Hatzalah of South Florida has implemented an advanced forward medical treatment facility at the building collapse site, providing around-the-clock emergency medical care to all recovery personnel and support towards the ongoing recovery efforts.
The writing of the Sefer Torah commenced this past Tuesday, 26 Tammuz 5781 / July 06, 2021.
The Sofer (scribe) will be reciting all the names of the lost and missing victims of the tragedy daily upon initiating the continued writing of the Torah.
The Torah will be kept in Surfside, Florida, at The Shul of Bal Harbour, Surfside, Bay Harbor, and Indian Creek Islands. It will be routinely used at The Shul and also deployed wherever in the world Hatzalah would be needed on large scale, extended duration, on-scene emergencies G-d Forbid.
Although there will be no official financial solicitations, those wanting to contribute towards this special Torah may do so by emailing SurfsideNeshamos@gmail.com.