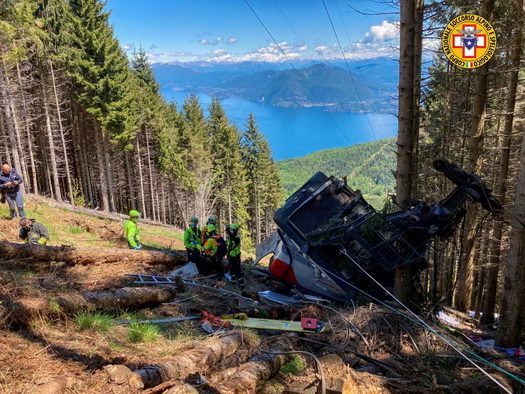 Italy's carabinieri police arrested three men on Wednesday over a cable car crash that killed 14 people, saying the emergency brake system had been deactivated to overcome a fault.
On Sunday the gondola on a cable way connecting the northern town of Stresa, on the shores of Lake Maggiore, to the nearby Mottarone mountain plunged to the ground, killing all aboard apart from a five-year-old Israeli boy who remains in hospital.
The bodies of five other victims from Israel — a young couple, their child and their grandparents — were being sent home on Wednesday.
Read More at The Algemeiner