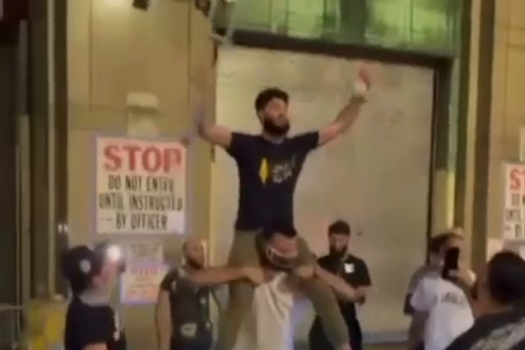 by CrownHeights.info
With jubilant chants of "Vive Palestine" one of the men who brutally beat a Jewish man in Midtown Manhattan last week was released from police custody, back onto the streets last night.
It's an epic fail for the justice system as the attacker named as Waseem Awawdeh, who showed no remorse and even said he would do it again, celebrated outside the police prison.
The Jewish victim Joseph Borgen, was assaulted by a group of pro-Palestinian "protesters near Times Square, who brutally beat him while he lay curled up on the ground.
Borgen was transported to the hospital where he was treated for his injuries and released.
The release of Awawdeh, 23 on $10,000 bail, highlights a problem where anti-Semitic attacks are on the rise, and the Justice system is no longer a deterrent for violent offenders.