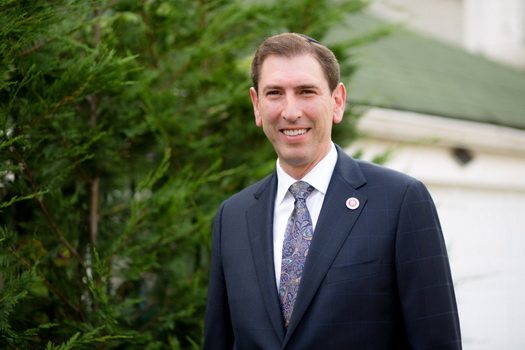 by CrownHeights.info
New York City Councilman Chaim Deutsch, who represented the 48th district covering a large swath of Brooklyn including the Midwood area, has been removed from the council over a guilty plea in a tax evasion case.
The removal was announced by Council Speaker Corey Johnson after Deutsch pleaded guilty to evading some $80,000 in taxes.
"Based on our review of the charging document and Mr. Chaim Deutsch's plea agreement, the Council has concluded that the office of the 48th Council District has been vacated under the operation of law," Johnson wrote. "Mr. Deutsch confessed to a crime and violated his oath of office. He is no longer a member of the City Council."
According to court documents, Deutsch, an Orthodox Jew, pled guilty to filing a false tax return in connection with outside income he received from his real estate management company. He had failed to properly pay taxes on his income from Chasa Management, the real estate corporation, and evaded approximately $82,076 in taxes that were due to the IRS.
As part of his guilty plea, he has agreed to pay the full amount plus interest in restitution.
Deutsch, a champion of Jewish causes for Brooklyn's Jewish community, was wildly successful on the council, and is likely to have the backing of it's residents should he attempt to fight the decision.