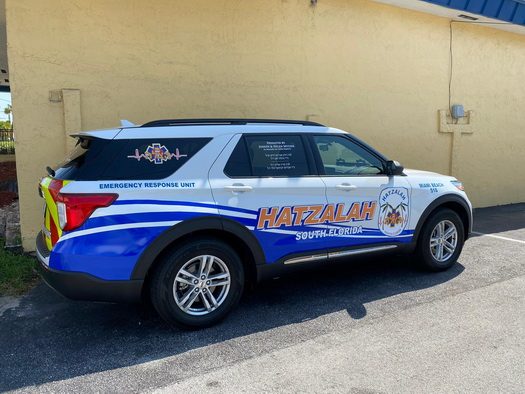 by CrownHeights.info
Hatzalah of South Florida gets a massive Mazal Tov as a bill allowing them to transport patients to local hospitals passes the state senate unanimously.
"It is was tremendous gratitude to Hashem and the amazing team assembled to present HB805 / SB1084 Volunteer Ambulance Service in the State of Florida," wrote Boruch Sandhaus of Hatzalah of South Florida in a congratulatory statement. "The bill passed unanimously in the Senate today!"
The long-fought bill fundamentally changes the dynamic of Florida law that previously did not allow volunteer ambulance organizations from transporting patients. Up until now, people could only be transported by municipal ambulance, leaving Hatzalah as a first-aid organization.
With the passing of the Volunteer Ambulance Service bill with a 40-0 vote, and the anticipated signing by the governor, this has all changed.
Hatzalah will now be able to provide medical care and transport to the large and rapidly growing community of South Florida.
"Thank you to all those that worked behind the scenes, made calls, all to support our lifesaving efforts," Sandhaus said.