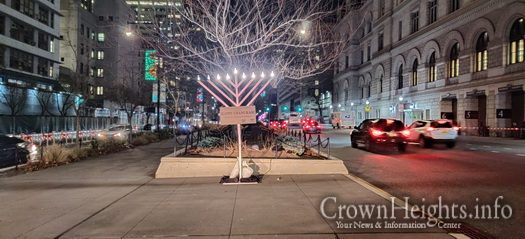 Florida Village Sparks Outrage After Rejecting Mayor's Plan for Public Menorah
The mayor of Miami Shores, a village in South Florida, felt that it was about time a menorah was placed in the town hall during the holiday season, especially since the area is heavily Jewish.
The proposal by Mayor Crystal Wagar was instead rejected with the Miami Herald reporting that local attorney Richard Sarafan, who is Jewish, argued that placing a menorah in the town hall would lead to a lawsuit. He said that a Christmas tree was allowable because it was viewed as a holiday, not religious symbol. But that placing a menorah on in the town hall opened up Miami Shores to legal troubles.
Shortly after the news of voting down the mayor's proposal became public, multiple council members said that they hadn't been properly informed of the proposal's contents or that proper procedures were not followed during the meeting.
Read More at israelnationalnews