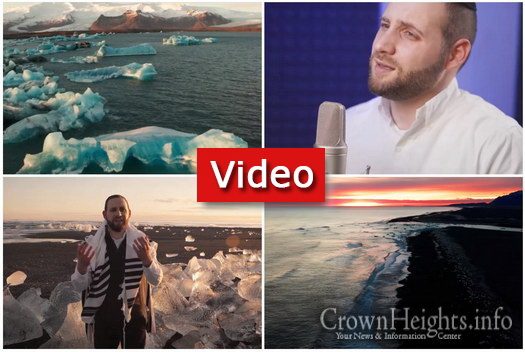 When photography and music come together, a unique and spectacular music video comes to life.
Landscape photographer Miki Spitzer surprises us with a one of a kind music video created in the spirit of these trying times. When the entire world and the people of Israel need the "Refaeinu" (Healing) prayer the most.
In January of 2021, Miki visited the magical country of Iceland located in the middle of the Atlantic Ocean to take photographs of the amazing beauty the island country has to offer.
There, between frozen lakes, glaciers and breathtaking scenery, Miki sang the beautiful sometimes chilling song "Refaeinu Hashem V'neyrafeh" ("Heal us God and we will be healed.")
With the song of Yerachmiel Begun's Miami Boys Choir, Miki carries forth a prayer for the world and for the people of Israel who need complete healing.
The clip was filmed in Iceland by a local production company in extreme weather conditions and strong winds.
Miki explains, "As someone who often chooses to incorporate Jewish elements such as the well-known tallit in my photos, it was natural for me that the music video be shot in the places where I shoot."