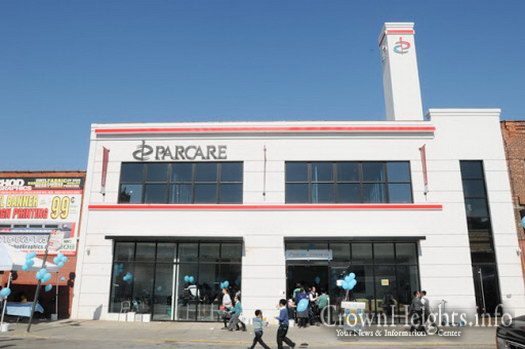 by CrownHeights.info
A Jewish owned clinic in Brooklyn and Orange County is under scrutiny by authorities for what is being termed the "unauthorized" giving of COVID-19 vaccines.
New York State Health Commissioner Howard Zucker published a Press release blasting ParcareCommunity Health Network, the clinic after it allegedly obtained 3,500 doses of the Moderna vaccine, and began selling it to the general public.
"The State Department of Health has been made aware of reports that ParcareCommunity Health Network, an Orange County provider, may have fraudulently obtained COVID-19 vaccine, transferred it to facilities in other parts of the state in violation of state guidelines and diverted it to members of the public – contrary to the state's plan to administer it first to frontline healthcare workers, as well as nursing home residents and staffers," wrote Zucker. "We take this very seriously and DOH will be assisting State Police in a criminal investigation into this matter. Anyone found to have knowingly participated in this scheme will be held accountable to the fullest extent of the law."
ParCare is at least partly owned by Satmar activist Gary Schlesinger, who has publicly boasted about acquiring the vaccines.
A ParCare ad claimed that the network had received "the FDA authorized" vaccine, and will be disbursing "a minimal number of COVID-19 vaccines". The ad also claimed that the vaccines will be made available on a first-come, first-serve basis.