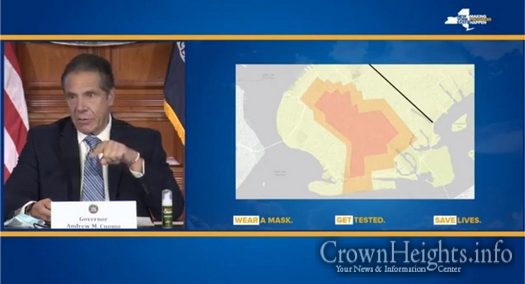 by CrownHeights.info
New York State Governor Andrew Cuomo announced new restrictions for Jewish areas of South Brooklyn and Rockland County amiung aothers today in an effort to fight a spike in COVID-19 in mostly Jewish neighborhoods.
The new restrictions included a 25% maximum complicity up to 10 people for indoor shuls in the "red zones", as well as making all restaurants take out only. Gyms and other high risk businesses were closed as well.
The restrictions, built on a system of color coded areas of Red, Orange and Yellow, are dependent on proximity to the clusters, and will allegedly be enforced by the state as well as local law enforcement.
Fines for mass gatherings, which the governor blamed for the spike in cases, were also increased to $15,000.
For now, Cuomo refused to follow through with the New York City Mayor's plan to close non essential businesses within the hotspots, instead just putting them on notice of their potential closure.
Schools in the hard hit neighborhoods were also closed.
Update: At request for clarification, it should be noted that Crown Heights is outside of all the zones placed by Governor Cuomo.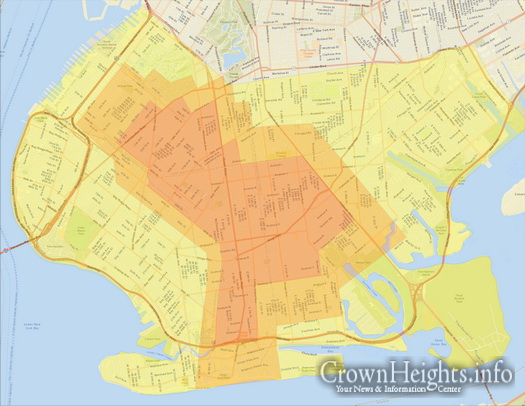 To View Full Sized Image: Click Here