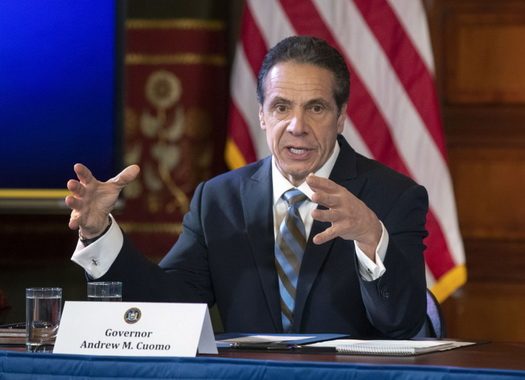 Mike Groll/Office of Governor Andrew M. Cuomo
Gov. Andrew Cuomo promised to crack down on large social events in Brooklyn after The Post reported three banquet halls in Borough Park appeared to be hosting Hasidic Jewish wedding parties on just one night this week after Mayor Bill de Blasio warned that a similar gathering there led to an "uptick" in coronavirus cases.
"In the case of New York City, if there's any evidence, or plans of weddings that would violate the law, they should forward those complaints to the NYPD or the mayor. If the mayor is not doing any enforcement actions, then the state will," Cuomo said Wednesday during a call with reporters.
Read More at the New York Post