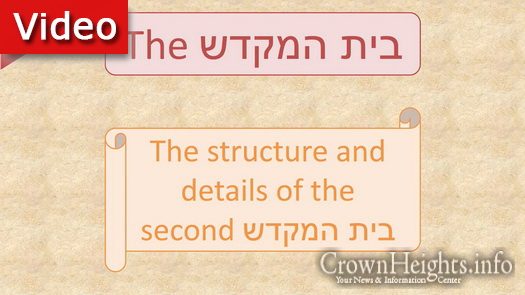 by CrownHeights.info
A new daily clip by Rabbi Hoffinger makes the Beis Hamikdash real with clearly presented videos on its structure.
With clear examples of its dimensions, Rabbi Hoffinger brings the Beis Hamikdash alive for those learning about it's structure.
Each video is three to five minutes long, and can be found on Rabbi Hoffingers Gemara Academy YouTube Channel.
Watch the first clip in the series here:

To join the Whatsapp group and recieve the videos click the link below:
https://chat.whatsapp.com/Dpqsxsc7QIkKX7gokcBqqF
Click the link below to see the Gemara Academy Channel:
https://www.youtube.com/channel/UCBjlyLVdwNIG4AZCMJiLKIg