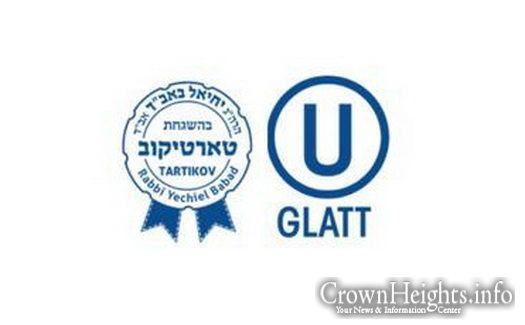 by CrownHeights.info
The largest provider of Kosher poultry in the United States, Empire Kosher Poultry, made a sudden change in hashgacha, going from the Khal Adath Yeshuurun Hechsher, under Rabbi Yisroel Mantel, to Tartikov, under Rabbi Rabbi Yechiel Babad.
While the change was unexpected, the OU Kosher (Orthodox Union) continued to give their hechsher throughout.
On their website, Empire Kosher Poultry wrote that "Aside from our onsite team of over 50 rabbis, our products are certified kosher by the most highly regarded kosher supervising agencies, the Orthodox Union and Rabbi Yechiel Babad, Tartikov Rav. Their oversight guides all processes and procedures regarding the kosher status of our products."
The reason for the sudden change was not provided by either Empire Kosher Poultry or the Khal Adath Yeshuurun Hechsher.
Update: A report by a Rov stated that "there are no kashrus issues at Empire. They simply brought on board the Tartikov Rav, Rabbi Yechiel Babad, as an additional supervision, and KAJ decided afterwards that "three is a crowd." Standards have not nor will not change. The OU and Rabbi Aaron Teitelbaum (the Nirbater Rav and kashrus supervisor of Alle, Empire's biggest customer) are comfortable with the newly added supervision."