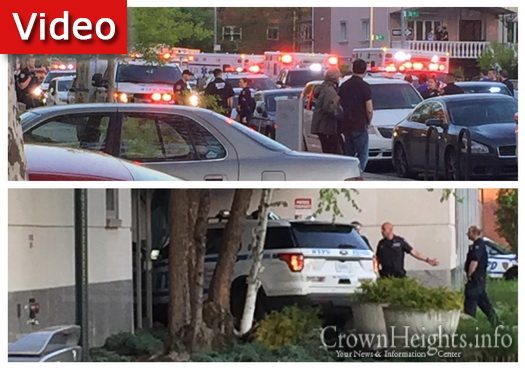 by CrownHeights.info
When you need Hatzalah, they are there in moments.
The NYPD discovered this after one of their cruisers slammed into Landers College for Men in Kew Garden Hills, Queens Hatzalah was the first on scene.
The crash happened around 7:15pm Friday afternoon, just minutes before shabbos.
Within minutes, two Hatalah ambulances were on scene as firefighters extricated the occupants of the police car.
Two officers were in the vehicle, and were treated for injuries.
Police Vehicle Crashed Into Building @CitizenApp

75-31 150th St Yesterday 7:15:54 PM EDT