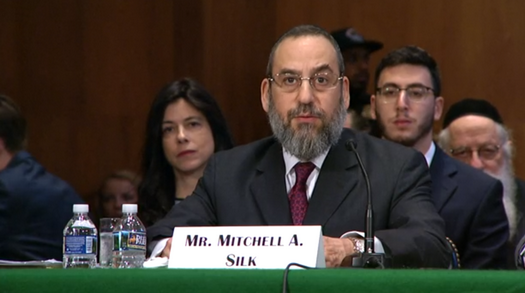 by CrownHeights.info
Moishe (Mitchell) Silk was confirmed by the Senate as Assistant Secretary of Treasury for International Markets, the highest position held by an orthodox Jew in the US Government.
Silk, a Boro Park resident and friend of Lubavitcher, specializes in Chinese law and finance, and volunteered as the Chairman of Agudath Israel of America Pro Bono Legal Services.
He had been sworn in as Deputy Assistant Secretary with an ancient Tikkun kor'im that had belonged to Rebbe Mordechai of Nadvorna who was from Silk's grandfather's ancestral town.