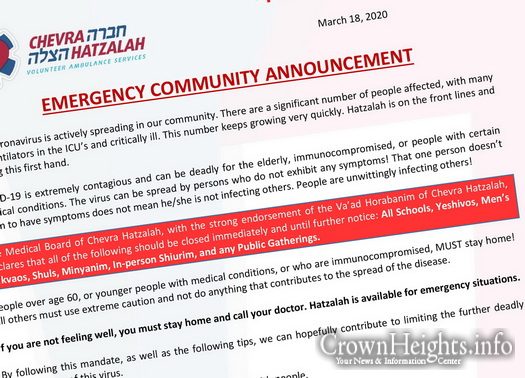 by CrownHeights.info
As the Coronavirus outbreak spreads to other Jewish communities in New York City, Chevra Hatzalah's central office has released a community wide alert regarding coronavirus.
The alert states that all communal places, including shuls, Mikvah's, schools, and gatherings should stop immediately.
The alert points to the large and growing number of critically ill people filling up the Intensive Care Units throughout the city.